Hi everyone!
Well as the title says...I'm from S.A.
I'm new to Spyderchat, but have been frequently browsing the forum over the last year or so, when I began searching for an MR2.
I have to say that the amount of information and willingness to help out fellow enthusiasts is really impressive.:thumbsup:
Everything that I learned from this forum helped me to make an informed choice when selecting the MR2 I wanted...
Here in S.A., the Spyders were only available in 3 colours - red, yellow, and silver.
After searching for what seemed like eternity, I finally found a Spyder that was still in excellent condition overall and 99% original - the only part of the car that was not original was the tail piece (or exhaust tip as you guys say.)
I took delivery of her a little under 2 months ago, on the 1st of July.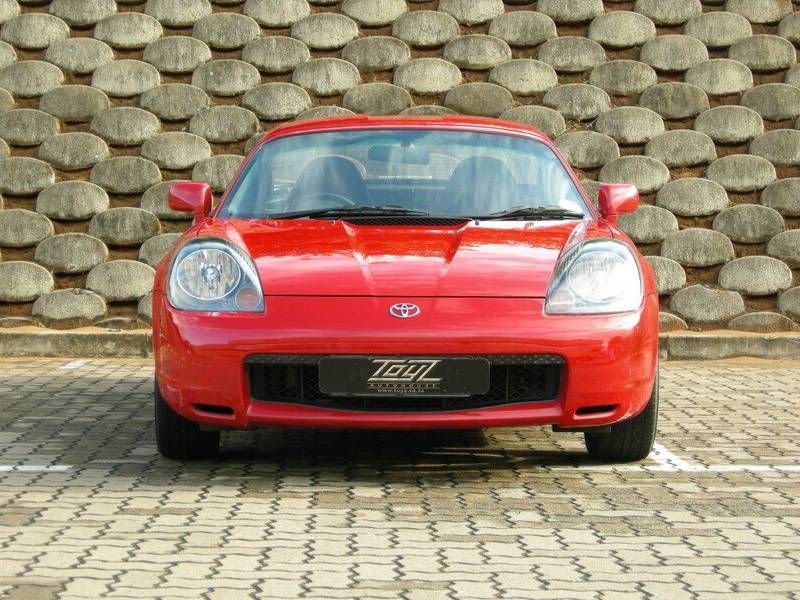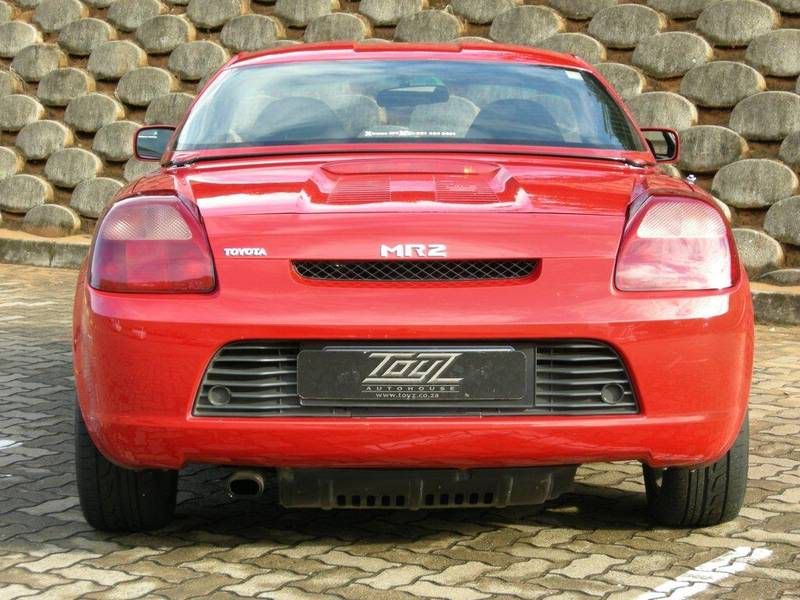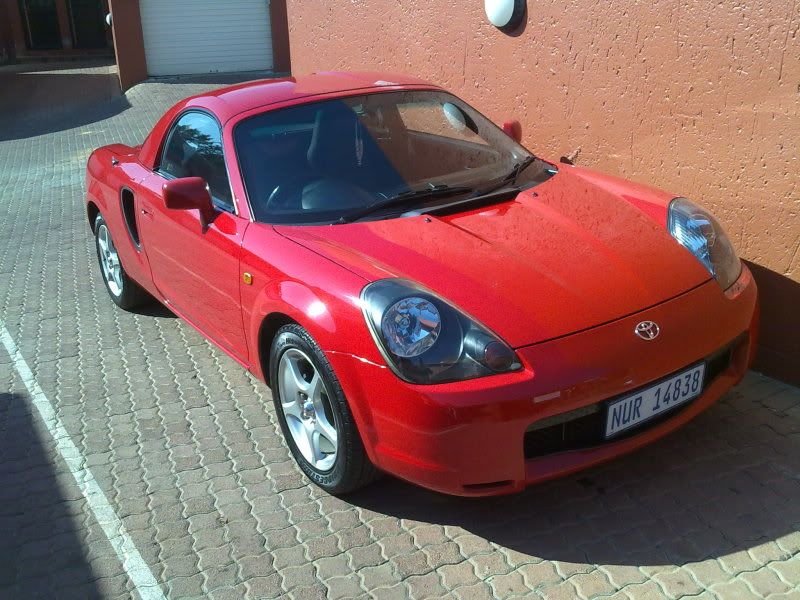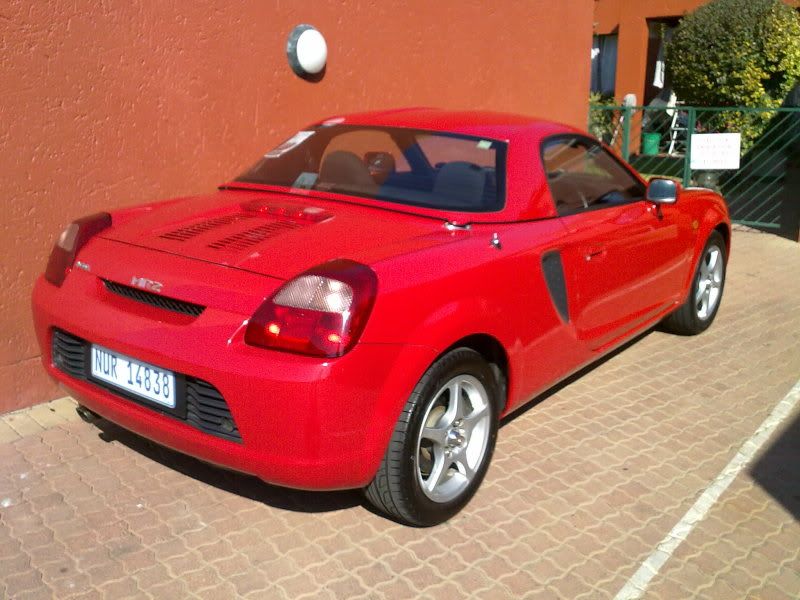 Since then, I've had the miserable OEM HU replaced with a 1DIN Clarion DXZ785USB, and the speakers upgraded to JL Audio TR 650CSi splits.
The next thing that I plan to do - hopefully this weekend - is remove the precats, strictly as a preventative measure.
I doubt I'll go any further than that for now with any engine mods.
Comments and criticism welcome