*Sold* 2003 Toyota MR2 Spyder
SOLD!
My wife and I have started carpooling so we have decided to sell the MR2. It is a 2003 with ~98,500 miles but is daily driven. It's been ridiculously reliable for us and I've just done the spark plugs and O2 sensors (factory Denso fill) so it should be good for a long time yet. It has been dealer maintained by Emerson Toyota in Auburn, ME throughout our ownership with oil changes every 3000 miles.
It's stock with leather seats and an AM/FM/CD/Cassette radio. I can include an AM/FM/CD radio out of a Scion (currently installed) that is a more powerful version of the factory radio without the cassette player, it sounds much better.
Pictures: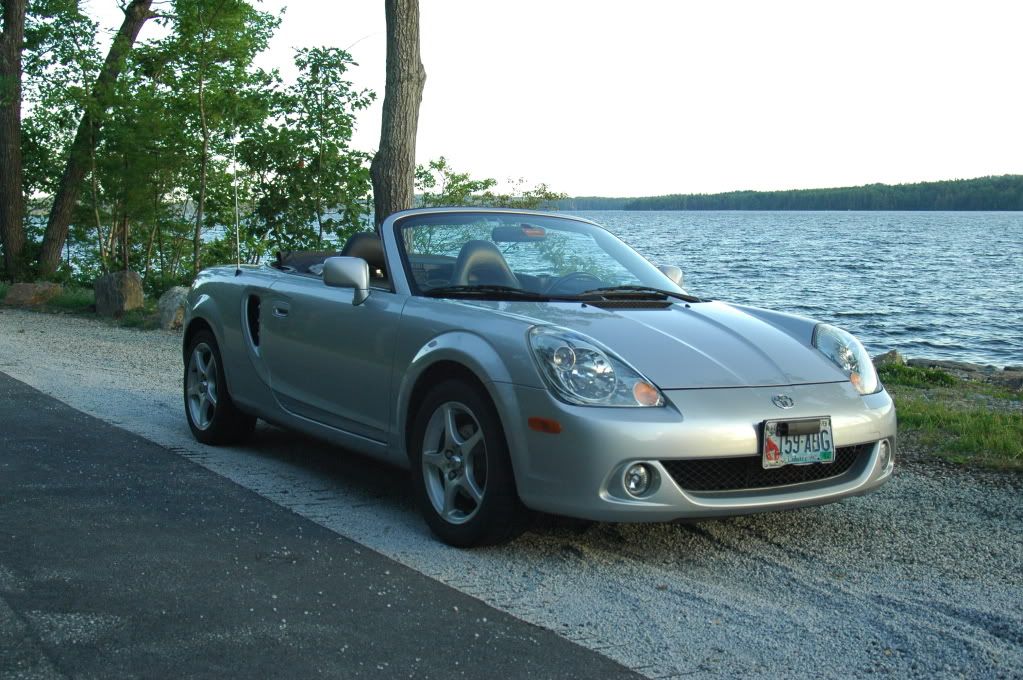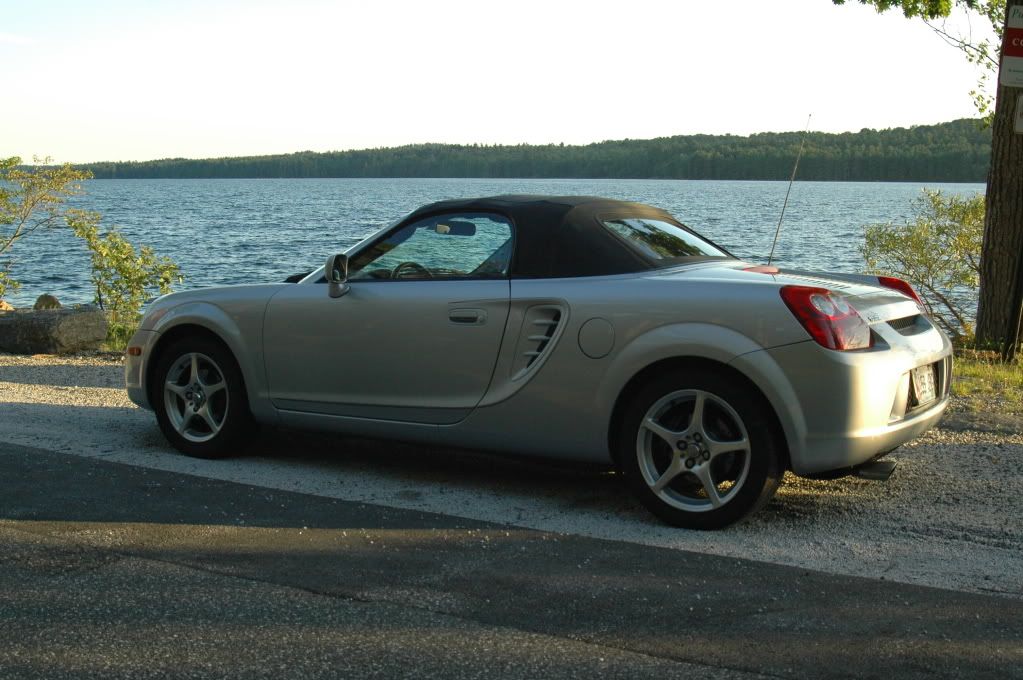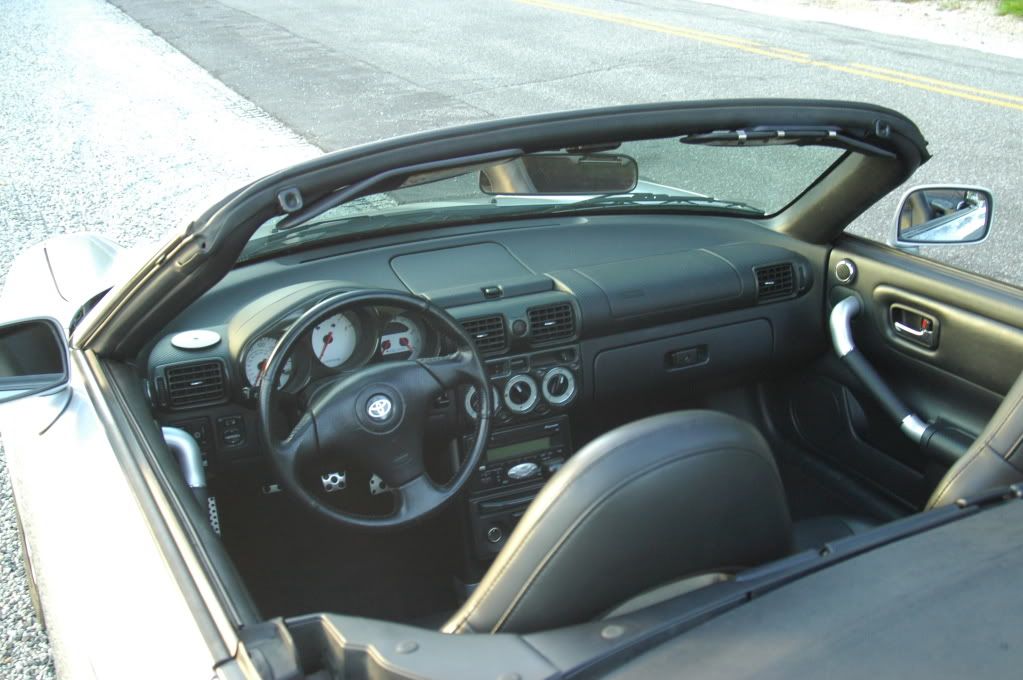 Price: $8,200 FIRM (KBB - $9,475)