Discussion Starter
•
#1
•
I just finished installing a 2ZZ engine and 6speed trans last weekend and now it's misfiring on cylinder 2.
I tried swapping both the coil and injector to no avail. Still getting the problem so I ran compression test on it. I'm getting no more than 160 per cylinder but am unsure if this is related to my own stupidity and cheap compression tester. I am beyond frustrated and feel like rolling the damn the thing into the driveway and setting in on fire.
I seem to have an exhaust leak where the header attached to the cat, I need to fix that (No point really if I have to pull the damn engine) but couldn't help but wonder if that might cause an issue.
If anyone has any thoughts besides "STHU and stop whining" I could sure use them.
We had scheduled a mechanic come help us install it Sat morning so I busted my ass all week getting everything ready and swapping everything from the old engine. Between that and work I was getting like 5 hours sleep a night so I was already a little crazy. Finally Sat morn this guy never shows up and when I call him he says he "forgot". I hate people. So anyway the wife and I did it ourselves. I spent most of the day Sat coming to the conclusion that there is no way in hell you can lift the engine into the car from above and finally ended up lowering the car onto it on Sun. Sorry to bitch, just exhausted, tired and frustrated. Here are some pics for your amusement.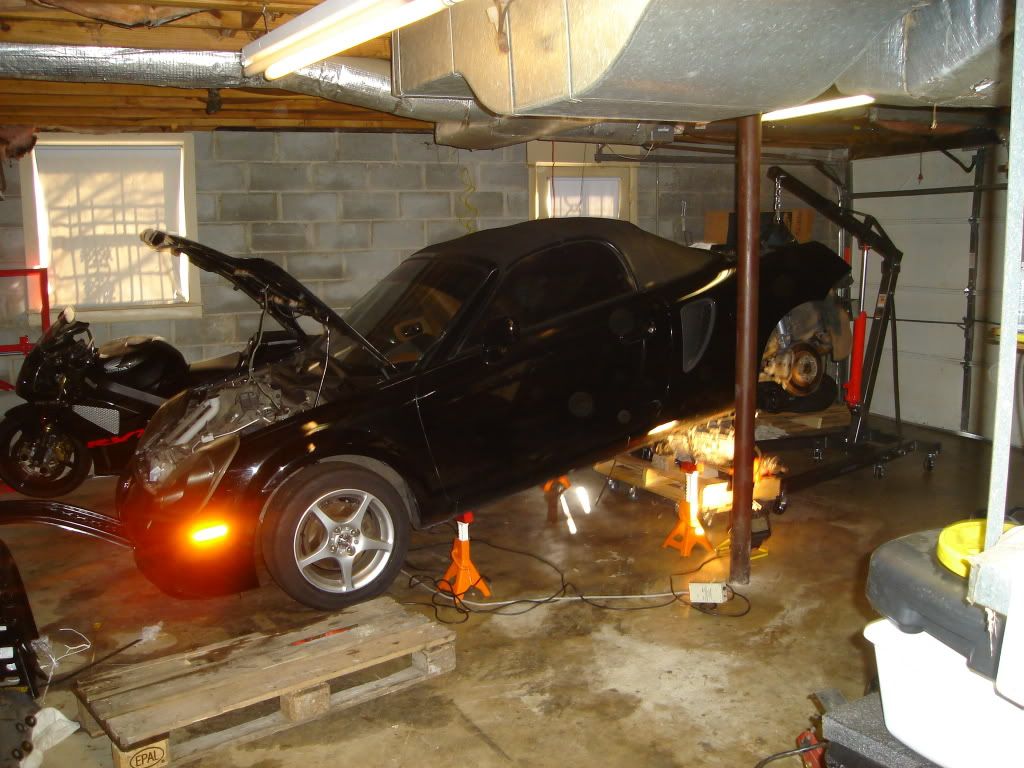 Here is the wife (She said I can use the pic but nobody better make any Jay and silent Bob jokes, it was cold out there)
I have a lot of random pics up there but I was trying to make sure I had reference photos to go back to when needed. Turns out I didn't need most of them.