Discussion Starter
·
#1
·
After reading several threads about cold air intake mods and how they don't really improve anything but the sound. And hearing from folks like Dev and Cap Weir that the stock setup is better than aftermarket intakes, I decided to take a closer look at my '02 stock intake.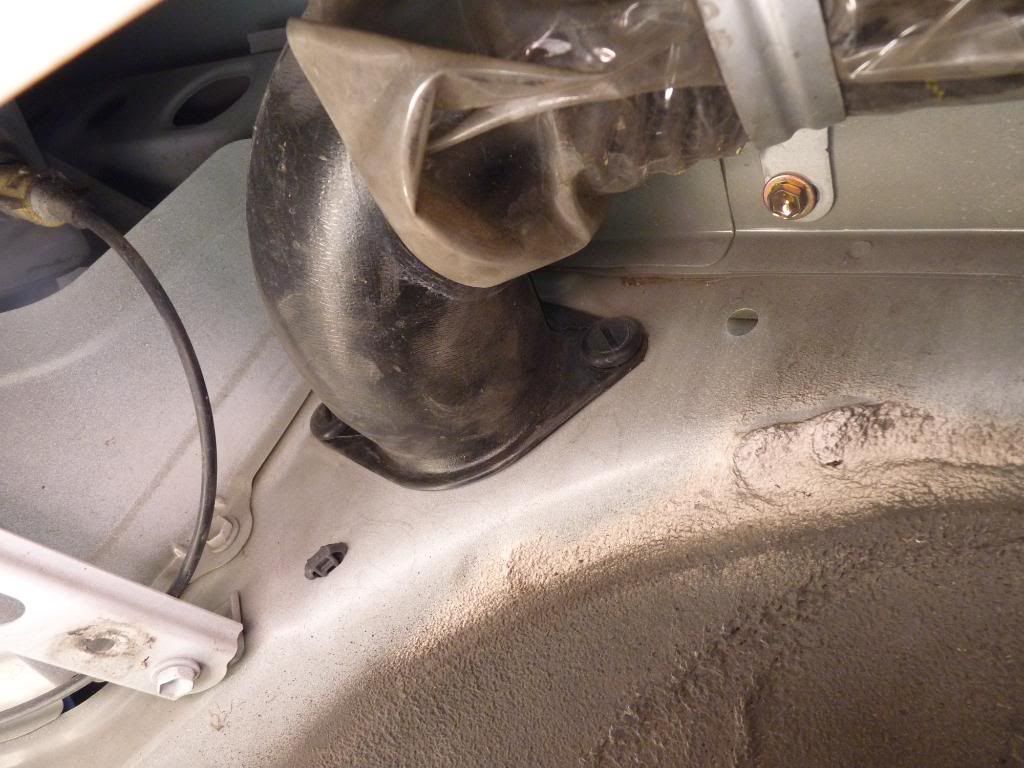 It opens into the engine compartment just in front of the fuse box in the drivers side engine compartment. But what I found is that a large bundle of wiring is routed right in front of the intake. And the intake doesn't orient toward the air flow.
(This pic shows the bundle but after I'd already cut the tie-down. It was actually closer to the opening than it appears in this pic.).
I thought that clearing the wire bundle away from the opening would help increase air flow so I rerouted the bundles to remove any obstruction to the intake.
After doing this I started wondering if there might be a way to increase the air flow to the stock intake. The drivers side vent is partially blocked by the fuel tank filling tube, what looks like a vapor return pipe and another one I don't know. The air that does enter the engine compartment has to turn a corner to be sucked into the intake. Would re-routing some of that air coming in toward the intake help performance?
So I came up with this.
I cobbled together a small intake tube from 1 liter coke bottles to see if I could make a sort of ram air device that wouldn't constrict air flow at idle but would increase the air entering the intake when moving and at speed. More views.
And another.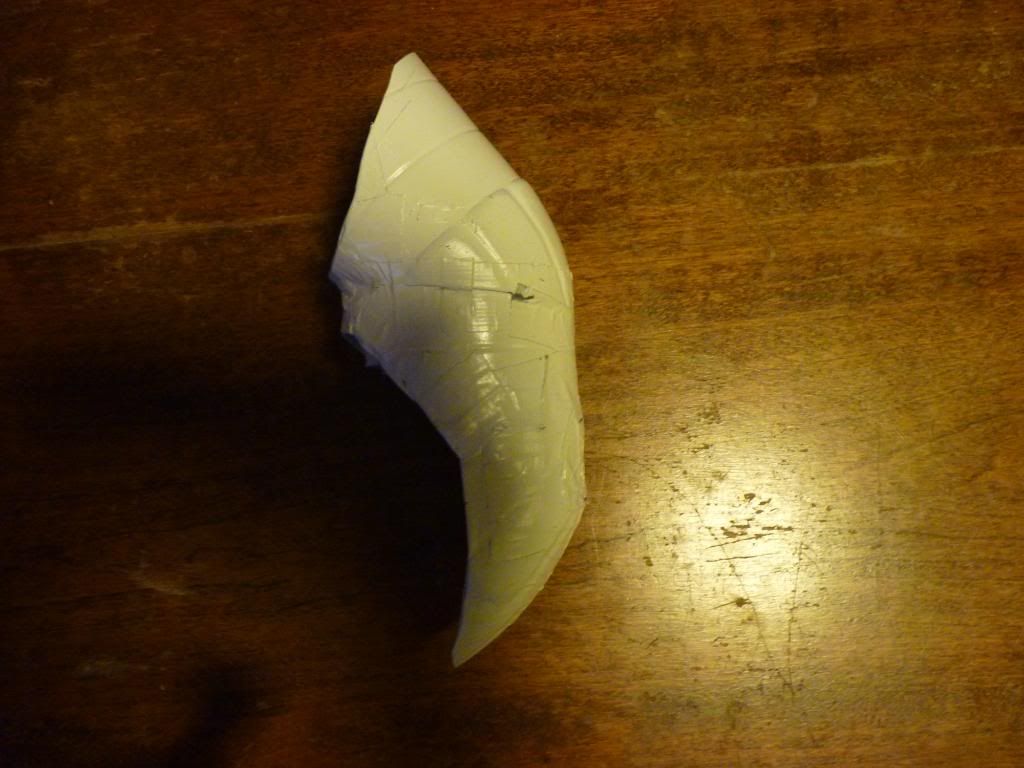 And here it is installed into the side air vent.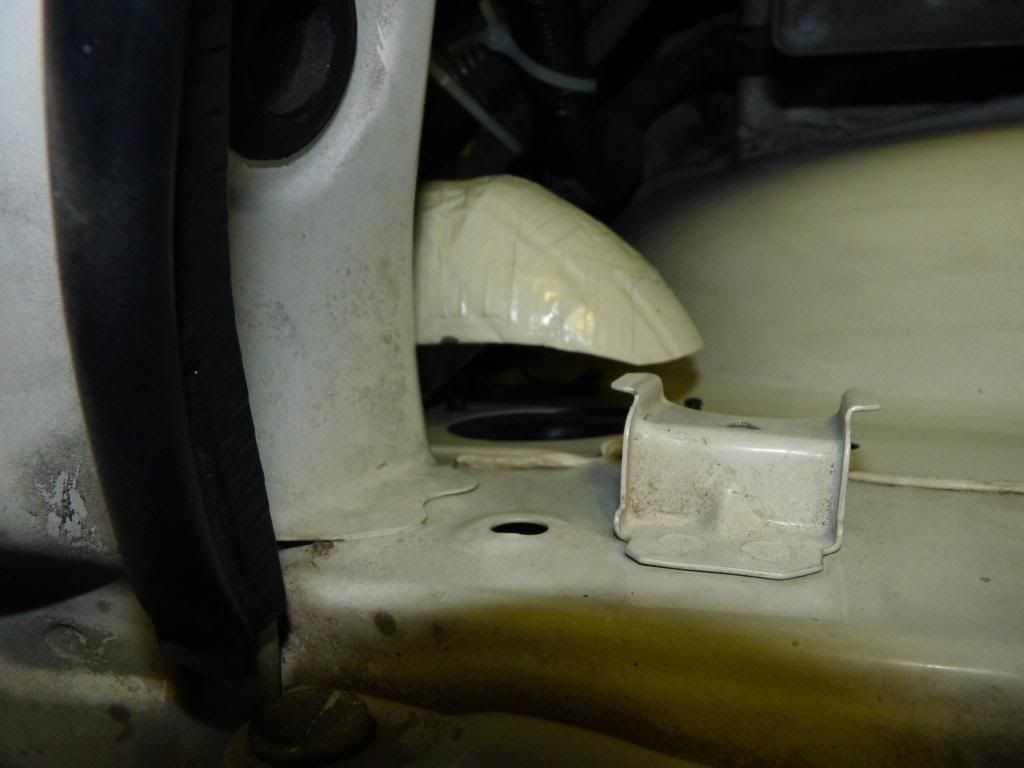 And after the fuse box and battery were reinstalled.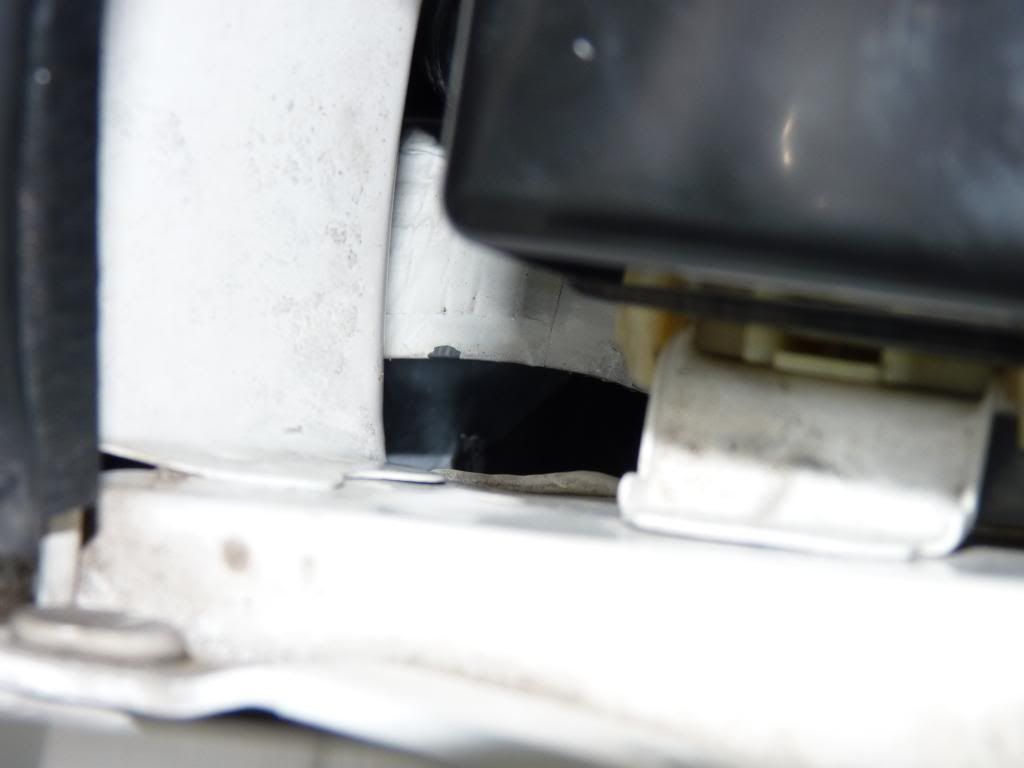 I don't know if this mod will help, hurt, or have no affect, but I'll let ya'll know what happens.
I'd love to hear any thoughts on this and if anyone else has tried anything like this before.
If it does seem to have a positive effect I'll figure out a way to make a more,// er, ..durable version.