Discussion Starter
•
#1
•
Time to break my silence. My 2000 spent the last 3-4 years dying the slow painful death many other early 1zz's have gone through. About a year and a half ago on my usual drive to work I spun a bearing (the second time it had happened) due to oil starvation. By then I was just pouring oil in at every gas up and I forgot a few times. Whatever... it was time to bite the bullet. I had just bought a house and was still getting my garage renovated to be more car-friendly, so I went out and got a '90 civic for a beater and parked the spyder in the driveway. The motivation to finish the garage was perfect because not two weeks later I was ready to roll her in, but first, a good wash and wax.
That's the civic next to it. It got cleaned the day before so it looks nice and shiny.
I tried a new product and was quite happy with the results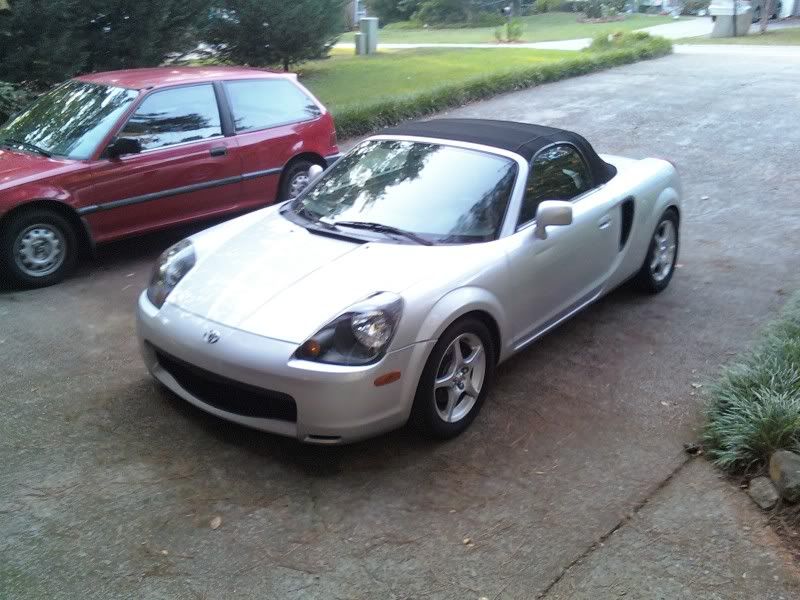 All prettied up and ready to go into her new garage
I was liking how deep the paint looked after her cleaning. The car has never looked this good and I was really happy trying out that new stuff.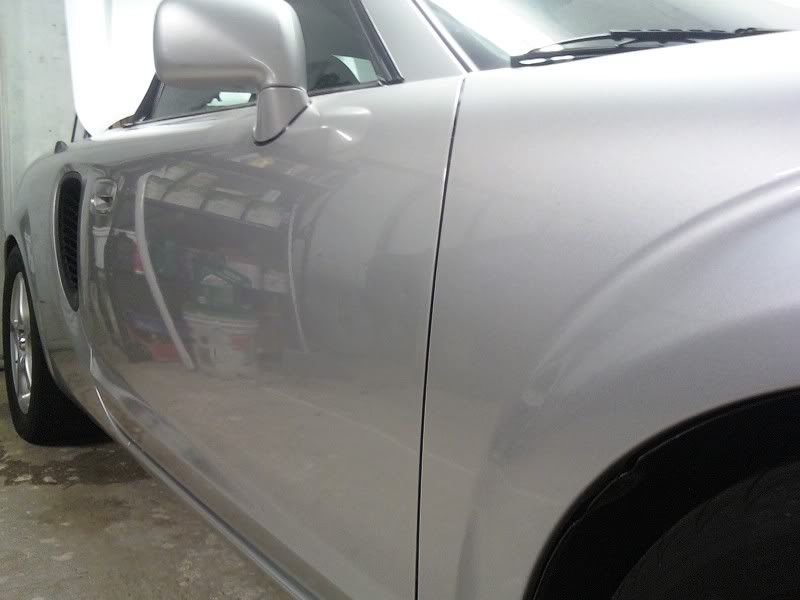 Stupidly I forgot which was the business end when I pulled the car in. Sadly by the time I was able to get around to turning it around the battery was dead so a friend and I had to do it manually in the driveway. Boy that was interesting... Anywhoo, all turned around and up on stands I could get to work.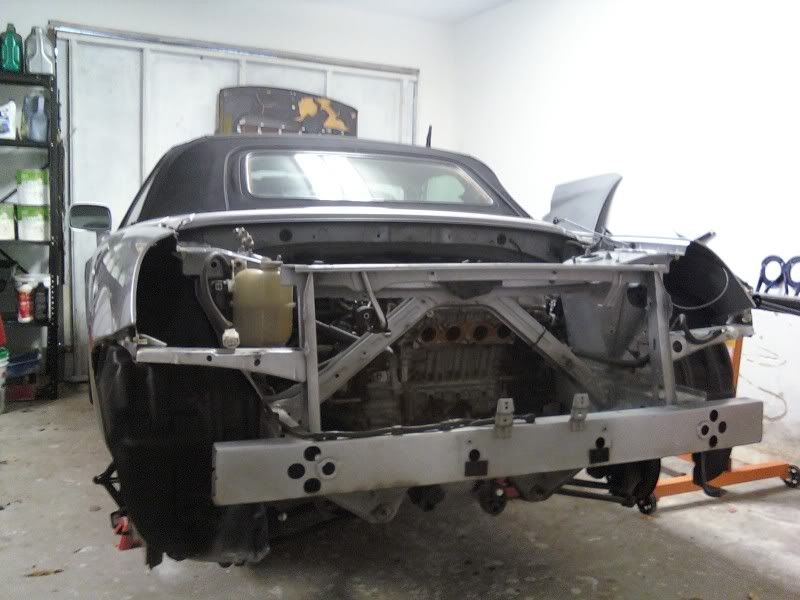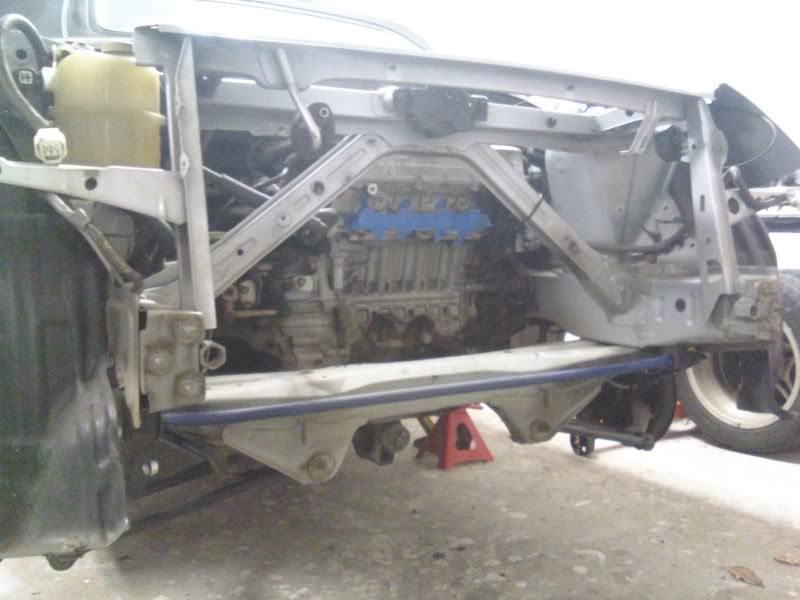 Here's a shot of one of the ways oil was disappearing
Mind you this was my fist time dropping an engine so armed with the BGB I was taking my pretty sweet time and double-checking everything.
All fluids drained, everything disconnected and unplugged I got her hooked to the lift. Just the mounts are attached at this point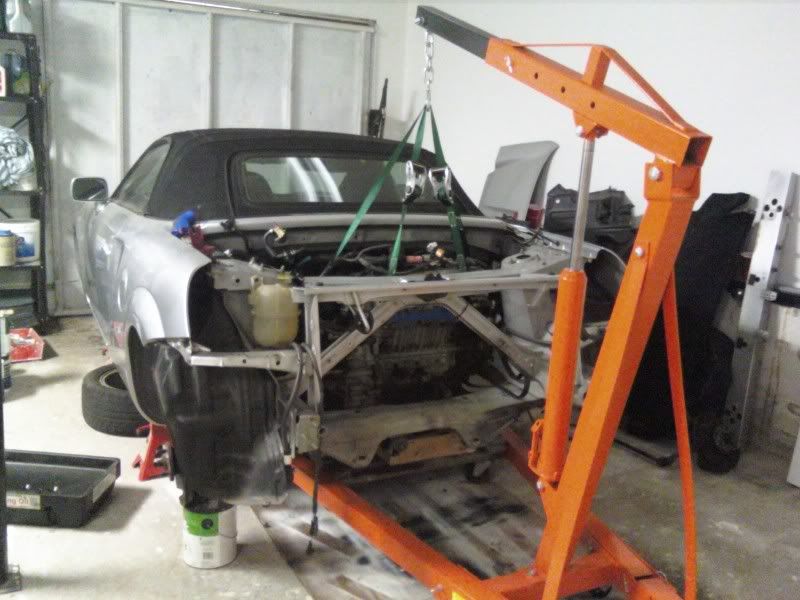 I used a chain when the time came, the straps were to make sure it didn't swing about or anything. I was very nervous doing this. Finally I threw an engine pulling party with my friends (none of whom had done this either) and after 4 hours and a few bloody knuckles later and we had it on the ground and rolled out.
Whew