Discussion Starter
•
#1
•
Afternoon Folks:
The restoration of my new-to-me 2001 Spyder continues. Because of repeated interior water incursion, today's tasks: remove moldy old carpet and pad; sand surface rust from floor pans; prime and paint sanded areas; clean dirt, mold and mildew from rest of cockpit area.
While in the process of stripping the old carpet from my 2001 Spyder, in the rear of the cockpit directly behind where the (missing) driver's seat would go, I noticed this small piece of what looks like to me to be part of the top, or top drain (SEE PICTURES). Does anyone know where this piece is supposed to go or why it is just laying loose?
General Location:
code [ img ]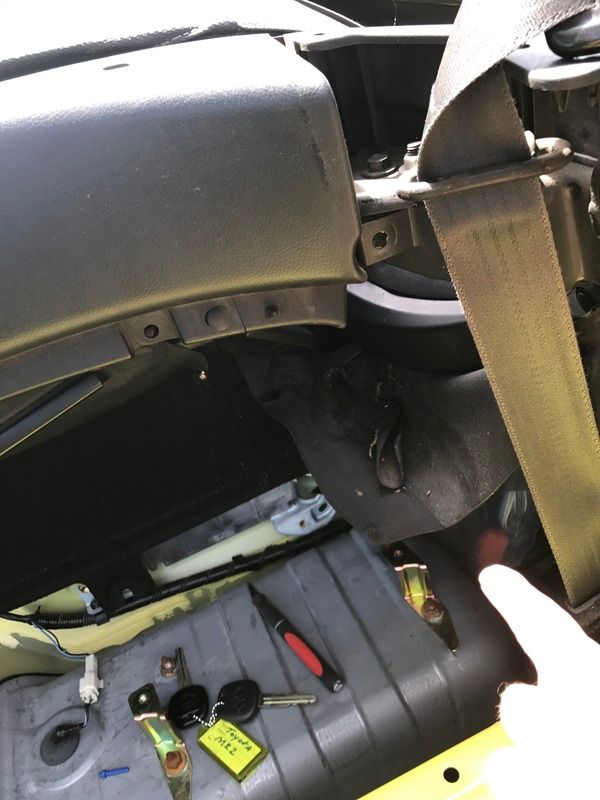 [ /img ]

Specific Location:
code [ img ]
[ /img ]

Actual Loose Piece of Top/Drain Material:
code [ img ]
[ /img ]
All input welcome!
I really want to stop the water from coming into my Spyder!
P.S. This is my first time trying to insert pictures into a thread...so bear with me.