stock Air intake box, heat shields, front bumper cover, stock shifter, visors
Just a few things for sale for some extra cash, trying to make ends meet. Make me offers if interested.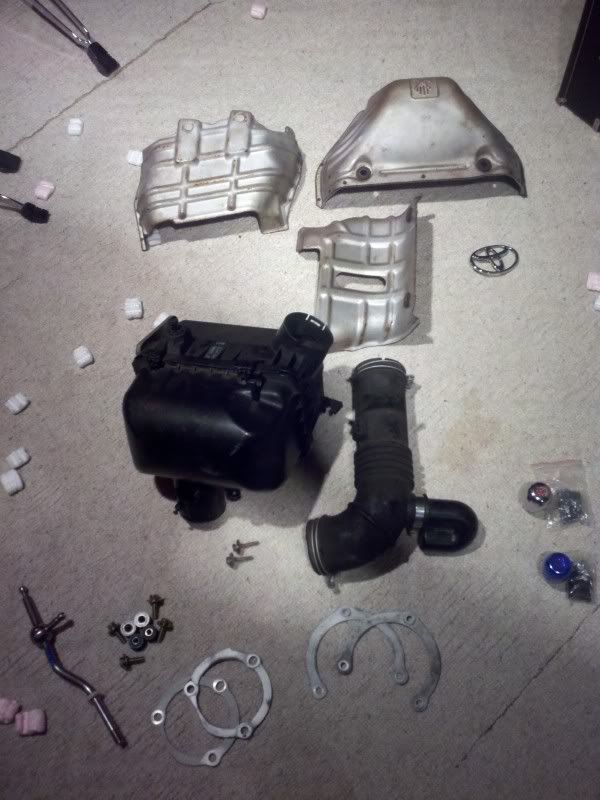 Everything pictured is for sale.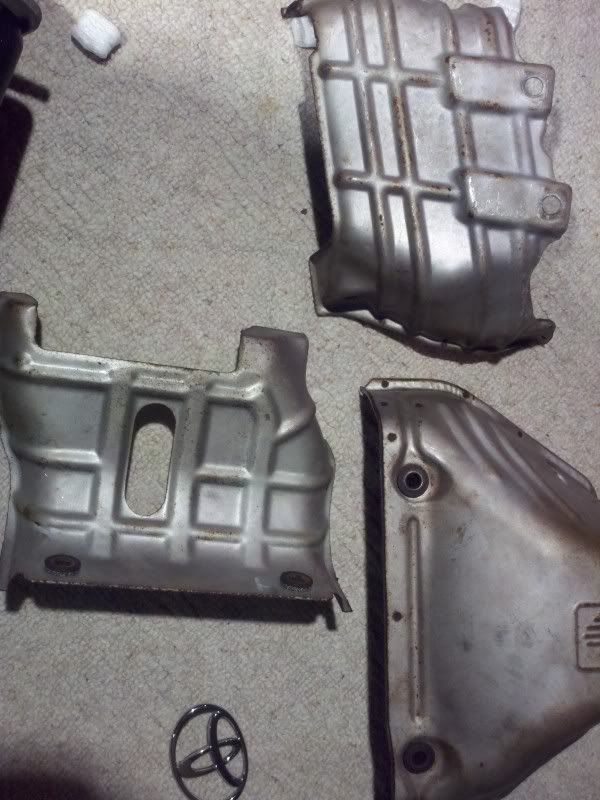 Heat shields.
top Header shield is sold
stock intake with two mounting screws included(No longer for sale, put back on my car)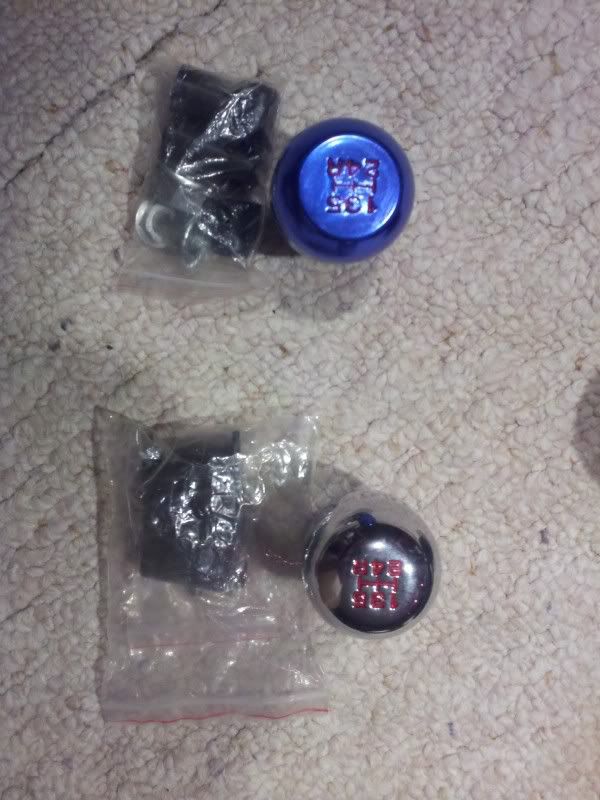 two shift knobs. I did not like because the three screws that tighten would not stay tight. the blue knob weighs about half as much as the chrome one.
Pieces from strut towers, removed when i added braces
Stock shifter and bushings
Not pictured. Stock muffler, stock suspension, Cattless midpipe.
I also have stock gutted headers, however one of the three amigos is broken half off, as well as driver side light with broken clear plastic(hit a dear, but lights are still working)