Discussion Starter
•
#1
•
Order MR2 Spyder embroidered clothing/bags using this "logo" from:
http://mr2spyder.qbstores.com
See below for photos of stuff I had them make for me.
There is a company called Queensboro that has done some embroidery work for me in the past. I made-up my own MR2 Spyder "logo" just using type styles in my computer and plugging them into a Word document. Below are some photos of the embroidery work they did for me.
I have arranged for Queensboro to make a "storefront" website where anyone can go to order whatever items they want from Queensboro using this "logo". When you order, you will deal directly with Queensboro. I have no financial connection to this. It has only cost me the money for the initial digitizing of the artwork I sent them and I have already paid that because I wanted to get some "stuff" made for me. There are no minimums when ordering through this weblink, which makes the price a little higher than if you went to Queensboro main website where they require a minimum of 4 items per order. Like I said, I have no financial connection to this – you will be dealing with Queensboro directly. Enjoy 
Golf Jacket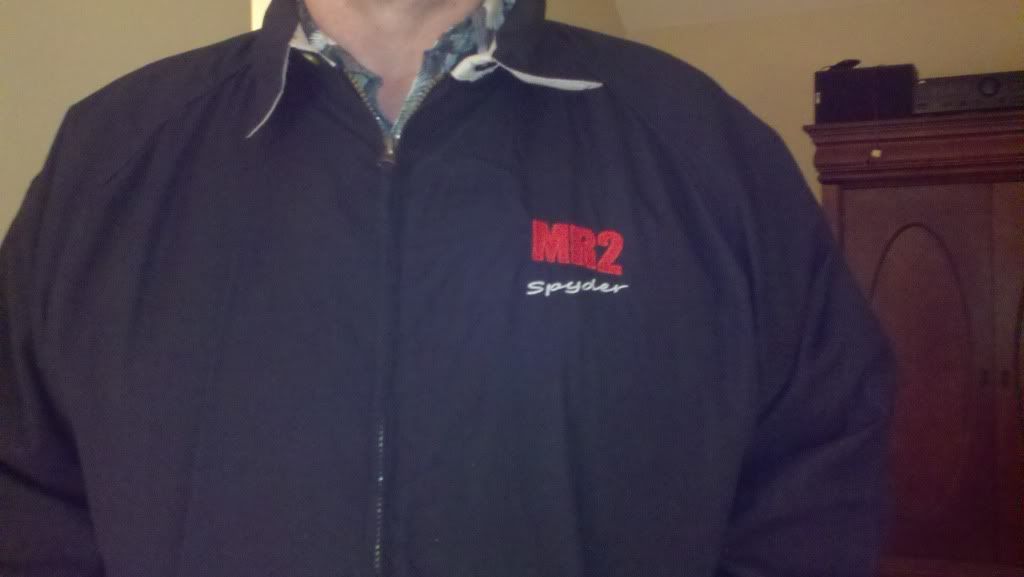 Fleece Vest
Computer Bag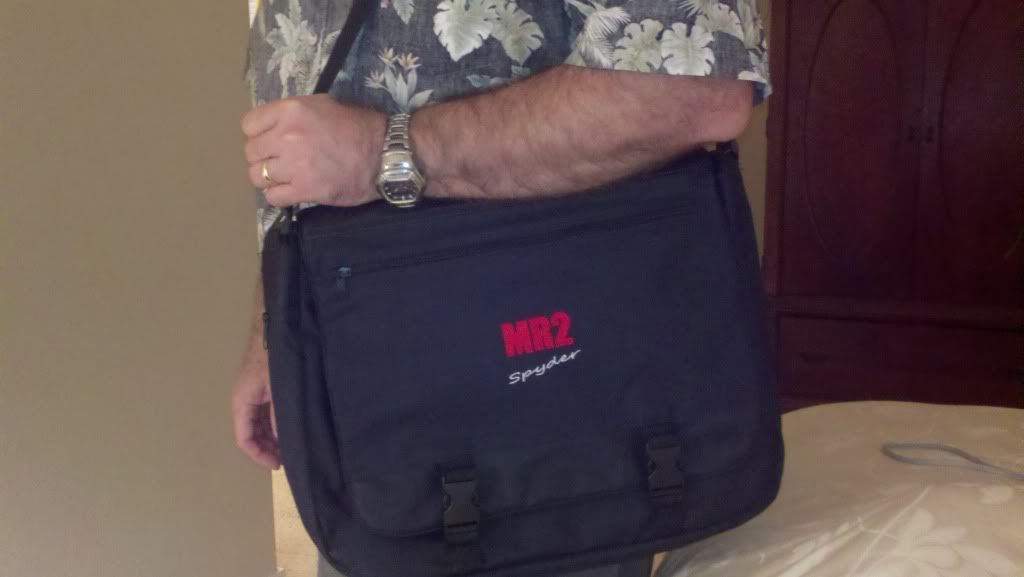 Fleece Scarf