Discussion Starter
•
#1
•
I've been thinking about this for a while, and after seeing the recent posting about exhaust temps I decided to put thoughts into action.
I know it's a good thing to have cool/cold air entering the intake. Better combustion and all that. And I've read on here how the spider already has a descent albeit convoluted cold air intake system and the aftermarket systems are a lot of money for not much increased power, just a louder/better? sound.
However, after checking out some of the aftermarket offerings I saw a system by K&M that had a heat shield extension piece that extended the shield up to give more separation of the exhaust manifold heat from the intake. Not a bad idea, I thought.
So, here's what I came up with. I had some scrap galvanized metal skirting lying around that was just the right size. So I fabricated a heat shield extension to see if it helps lower my air intake temps.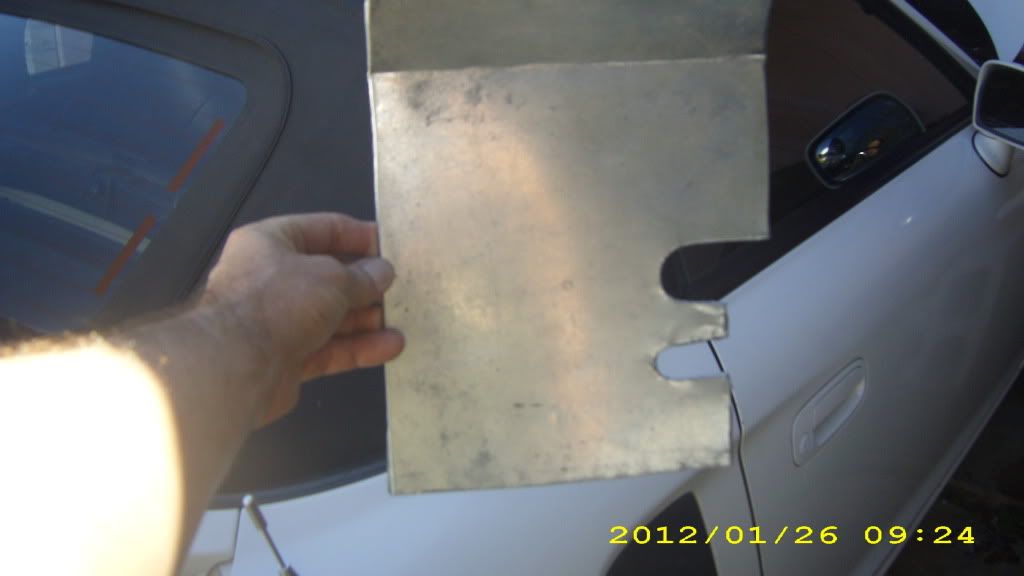 This is the side facing the exhaust manifold.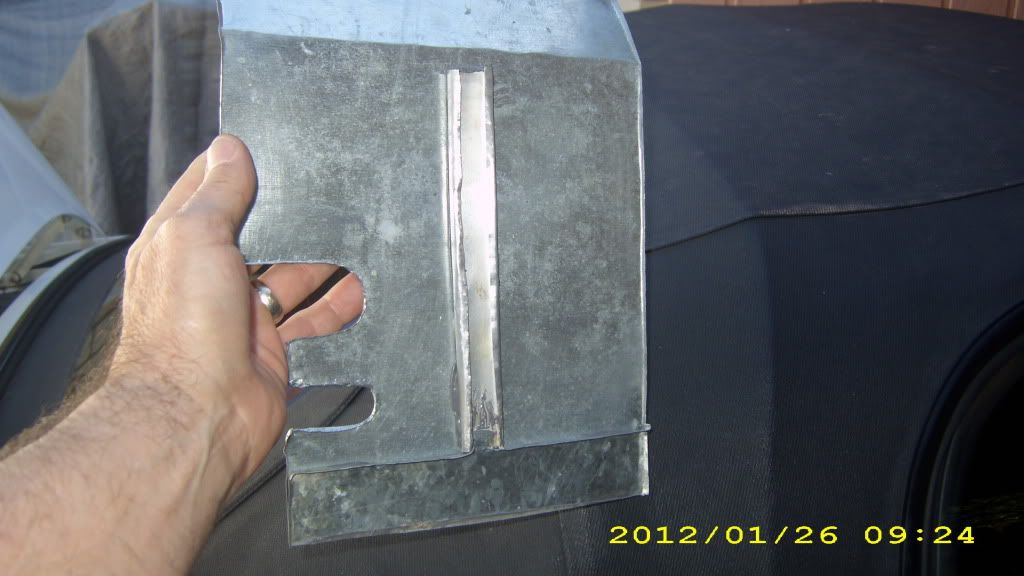 This is the back showing the crude bracing I made to keep the shield extension from flopping around too much.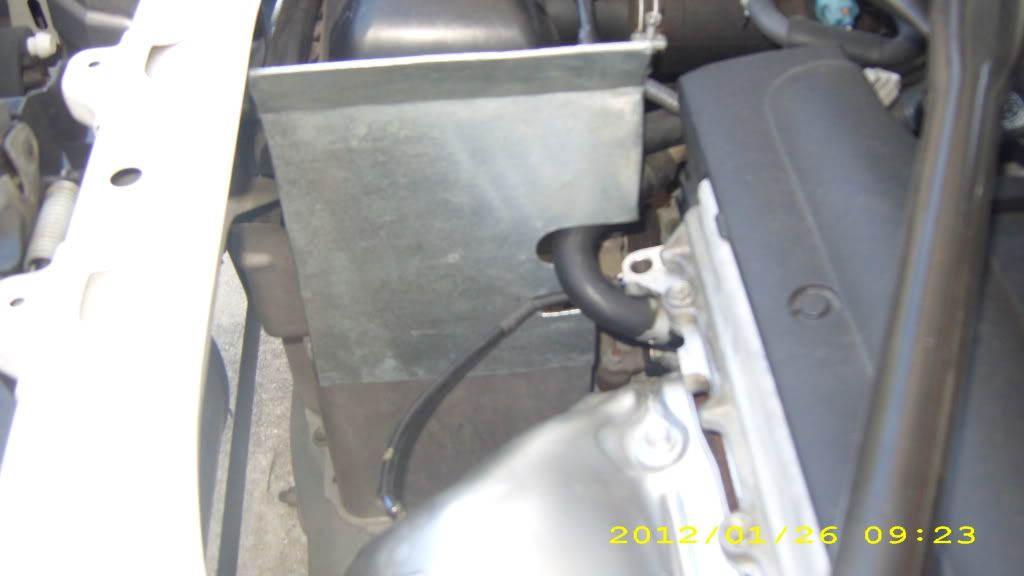 This is a test for fitment.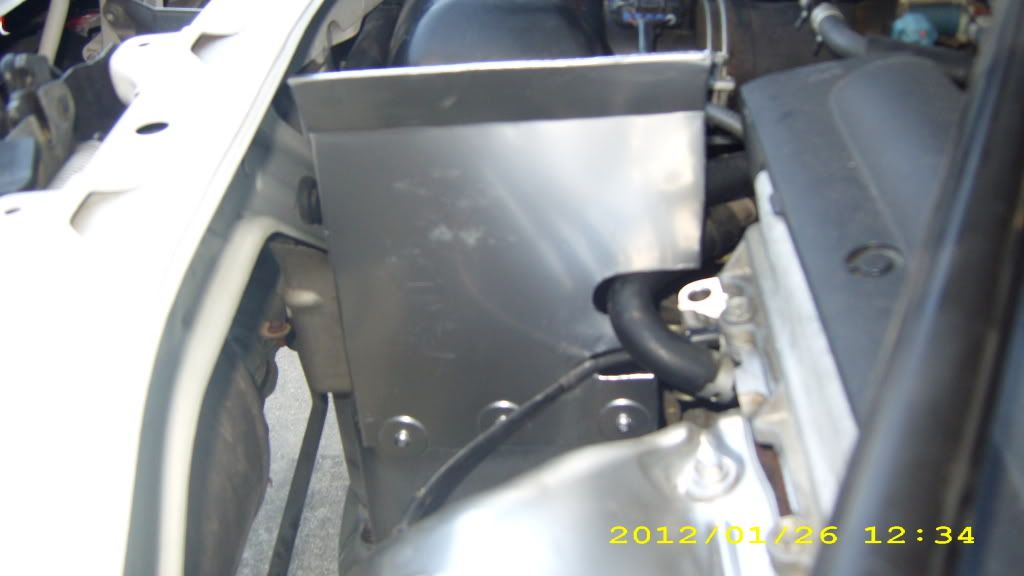 And this is the shield installed.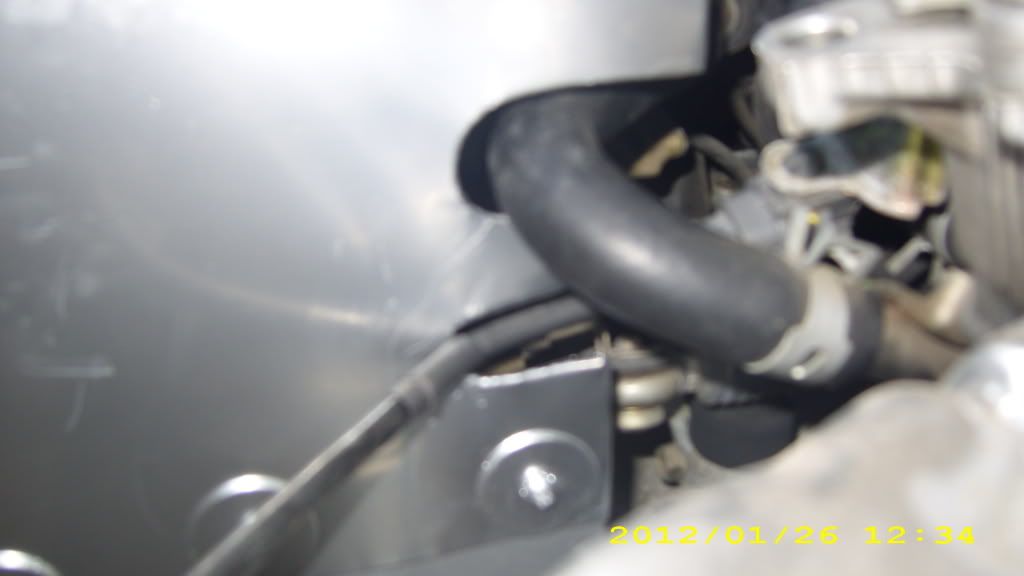 A close up of the hose and O2 sensor wire. I haven't had a chance to test it out yet, but I'll take her out tomorrow and measure the temps and let you know what I find.