SOLD
Ksport Pro Coilovers.
36 levels of adjustable dampening
Made from high quality 6061 aluminum with T6 for increased hardness
Compression/Rebound adjustable
Adjustable spring perch for height adjustment
Adjustable body allowing maximum suspension travel
Pillowball top mount with adjustable camber
Monotube high pressure design reduces oil leakage
Electroplated body for protection from corrosion and rust
The spring rates are as follows from what I was told when I bought them:
Front: Pillowball upper mount (w/ camber adjustment); Spring Rate (kg/lbs): 4/224
Rear: Pillowball upper mount; Spring Rate (kg/lbs): 7/392
However after looking at numbers on the springs the front springs read: 9.3-180 and the rear read: 11-205. Maybe these are irrelavant numbers but I want to make sure the buyer is aware. Here are pictures of what I'm talking about.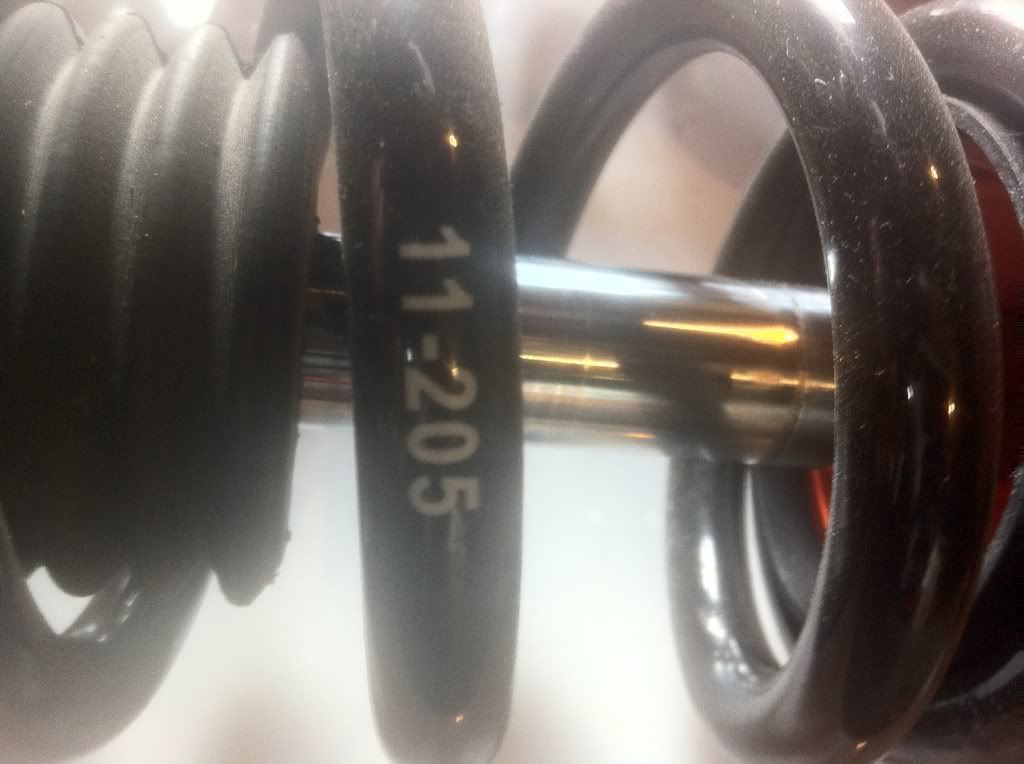 They have less than 1,500 miles on them and have worked great for me for the past few years. They are a little dusty but have no issues and work the same as the day I bought them. Included with your purchase will be all the tools required for adjusting and mounting brackets for the brake lines. Since these arent new but rather used and in good condition my asking price is $750 shipped any where in the 48 states. Sorry for the poor photo I will try to get a better shot and repost soon.