Selling my Clarion VRX755VD 7" DVD/CD/MP3 Receiver + iPod Cable. I no longer need a 7" screen, so getting rid of this one. Everything works and in great condition.
I'm asking $220shipped within US.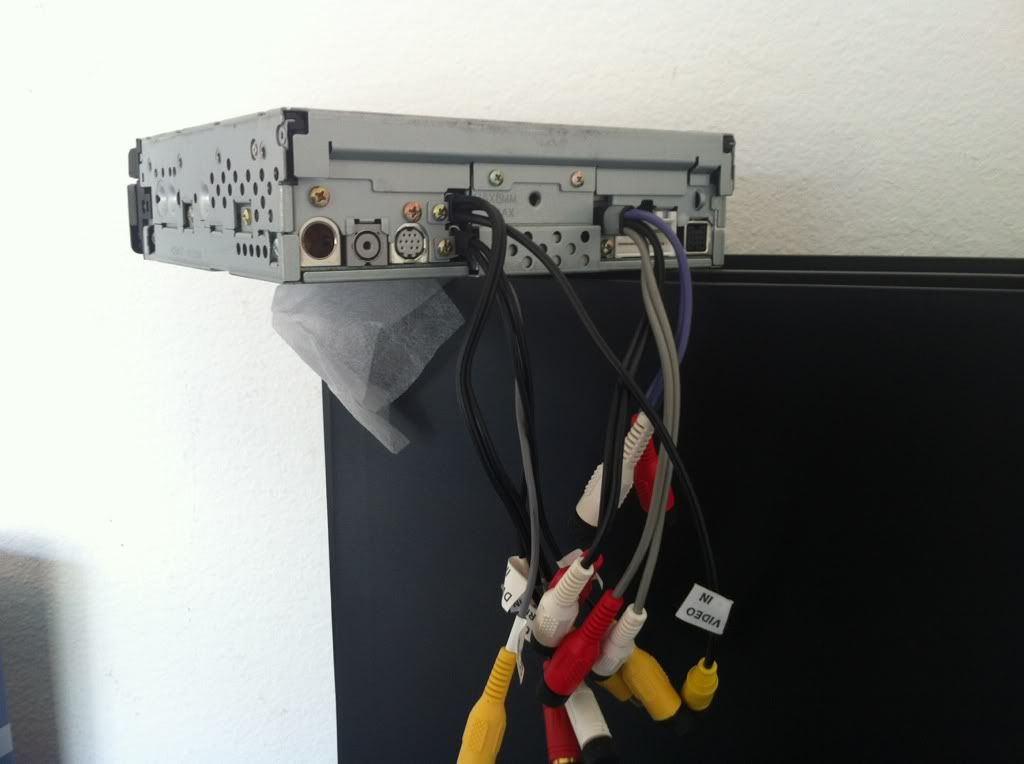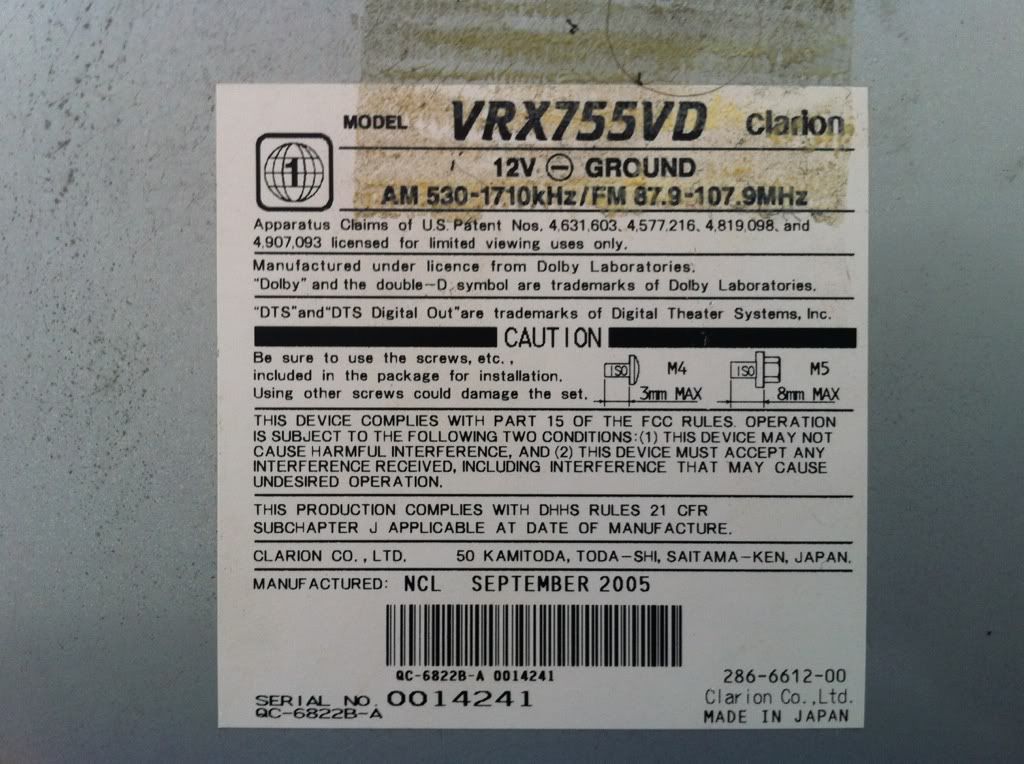 Let me know. Below is more info for this player that I copied from another site:
Clarion VRX755VD is the first in-dash multimedia station in its class to offer a fully integrated iPod interface. With it's iPod™-like on screen layout and information screen, users will forget their iPod is safely stowed away. Best of all, this dedicated iPod™ solution won't sacrifice the unit's additional A/V input. Rather than using hardware, Clarion replicated most of the iPod's controls via an on screen display that uses the VRX755VD's entire 7 inch touchscreen. The head unit connects to a Dock Connector equipped iPod™ via the CCA649 connecting Cable, an accessory you'll have to purchase separately. But enough about iPod™, the VRX755VD is also a full-feature multimedia station offering a seven-inch flip-out monitor, and a built-in DVD player that also offers CD and MP3 playback. Enjoy playback of AM/FM, DVD audio, CD, VCD, and MP3 formats. Add Sirius Satellite Receiver, DVD or CD Changer, TV Tuner and a 5.1 surround processor for full in car surround system. Featuring a large 7-inch monitor with a fully motorized mechanism that opens at the touch of a button. To prevent theft, the control button section can be partially detached.
» Fully Motorized 7" Widescreen LCD Display
» Touch Panel Control With Soil-Resistant Finish
» New DSP Tuner (18FM / 6AM Presets)
» Single Play DVD Mechanism plays: DVD Video/CD Audio, CD Video, MP3
» Plays MP3 files on CD-R/RW discs
» CD Text display
» Ce-Net Controls for Optional :
- Dolby Digital/DTS5.1 Processor
- TV Tuner
- Sirius Satellite Radio Receiver
- DVD Changer and 6 Disc Audio CD Changer
» Multi-Changer Control, CD Text, CD Titling (Audio Changer only), Station Titling
» Front and Rear Monitor Lock
» Dual Zone Entertainment Mode
» 212 W High Power amplifier (53Wx4)
» Built-In Amplifier Bypass Circuit
» 3-band parametric EQ
» 24-bit Digital-to-Analog Converter
» Fiber Optic Output for DVH940 5.1 Dolby Digital/DTS Processor
» 6-Channel 4Volt RCA Line out
» 1 RCA A/V inputs
» 1 RCA A/V output
» 336,950 pixel display
» Screen Resolution of 1440 x 234
» Wireless Remote Control included
» Full Size Front Panel secondary display with detachable face
» Single DIN Chassis
» DCP Carrying case Included
» iPod™ Control (Requires Additional CCA-649 Connecting Cable)