Item is sold!!!
This is the decorative part that applies over the 2 screws where it says 'Pull' to release the top. It's the same shape as what Dev is selling on keytechniques.net. Gregg made these years ago and as much as I like it, I bought the new one Dev has available. It has a chrome finish with the 'Spyder' in black vinyl decal (decal is mint).
It's actually in very good shape except for a superficial scratch on the chrome finish near the right lower corner ( measures about 7 mm x 1 mm). You can see it in the pics, but it is really minuscule.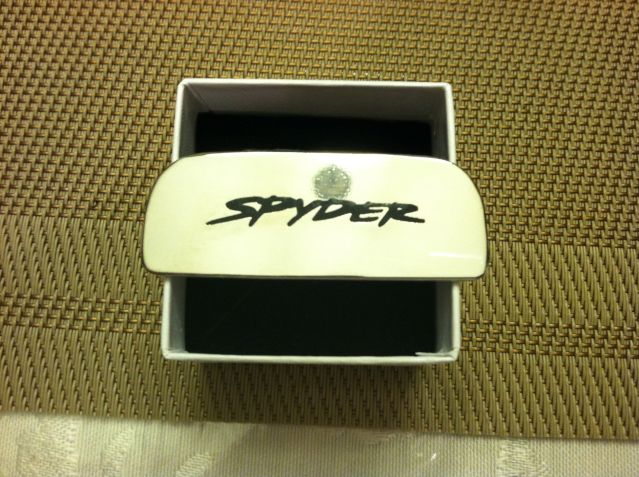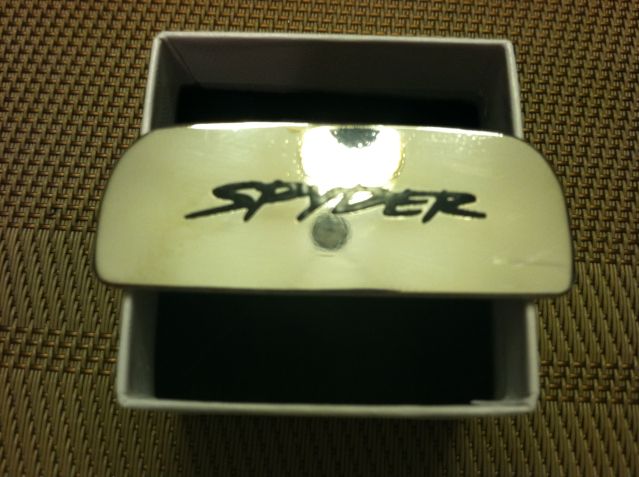 The round thing in the pic is the reflection of my lighting fixture. Apply with silicone or 3M tape.
$10 shipped in the continental US. Let me know. PayPal for payment, please.