Discussion Starter
•
#1
•
Okay there are a few threads concerning this process....Here is one for using the 3M kit that any "XYZ" auto parts store sells for $20 bucks or so....
Pic of the kit....
Pic of un-restored headlights...2001 always parked outside & abused...not great lighting...but actually quite yellow, cloudy, and pitted....after being freshly washed...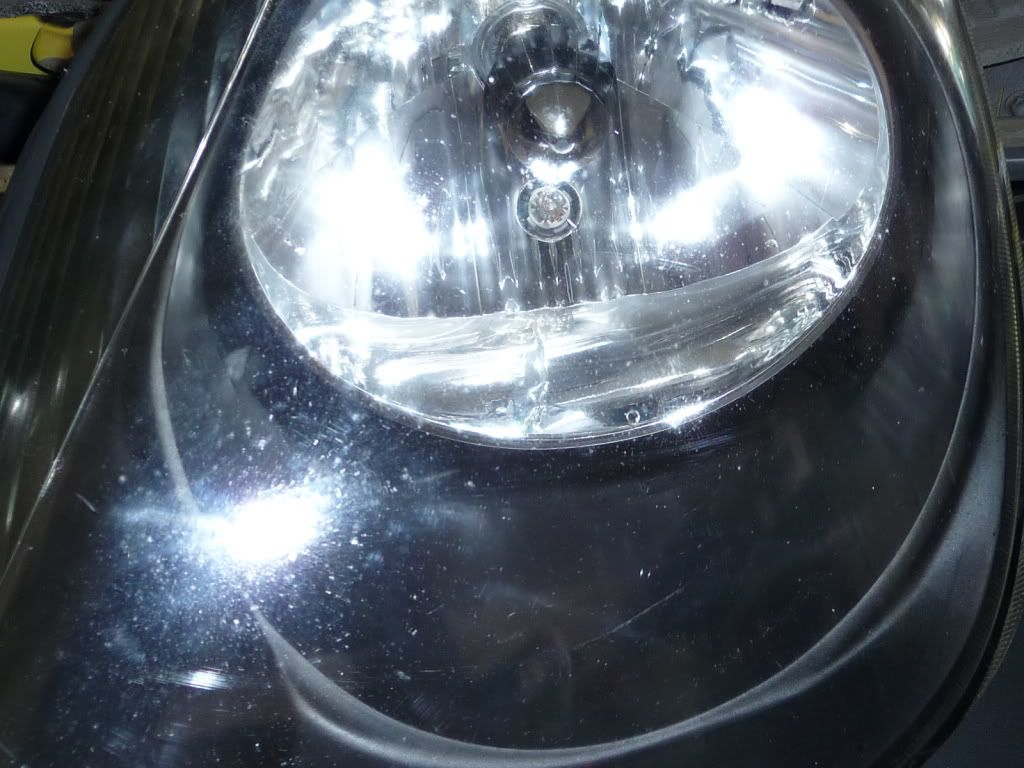 In the kit is the drill mount rotary pad holder with velcro attachment for the sanding discs and polishing pads in the kit....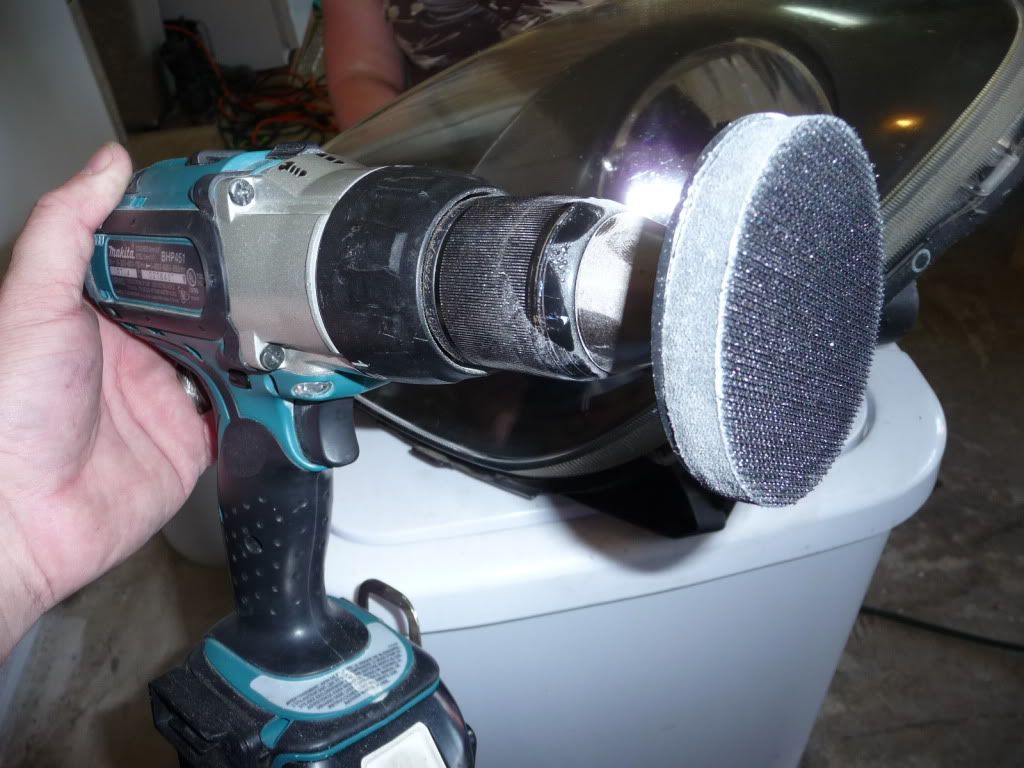 First step is a 500 grit sanding disc....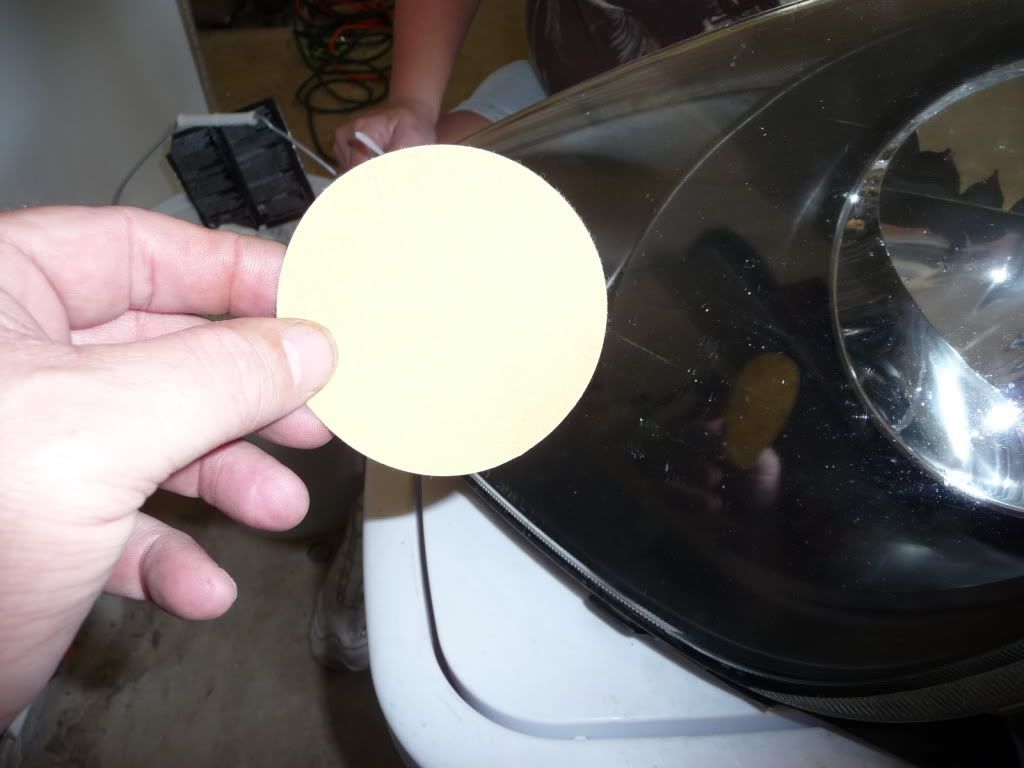 Apply to drill attachment....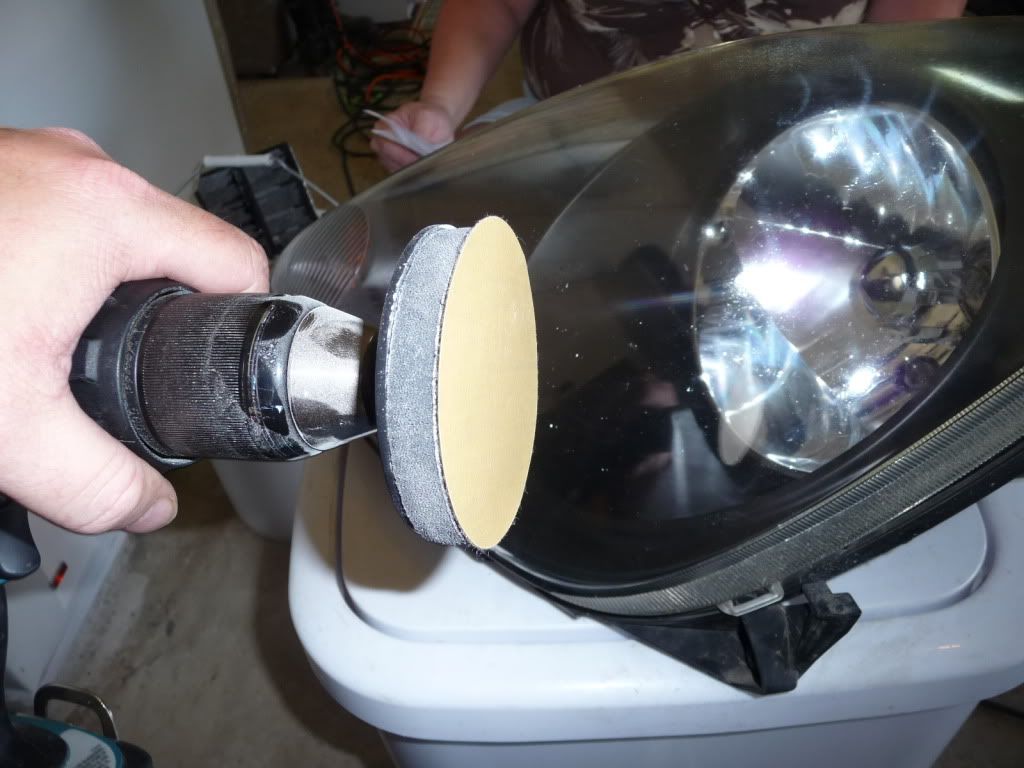 Begin sanding headlight in smooth continuous circular motions until you achieve an overall chalky, translucent, opaque, suface with even sanding swirls all over....
Pic shows about 1/2 of the housing complete...
Fully sanded with the 500 grit...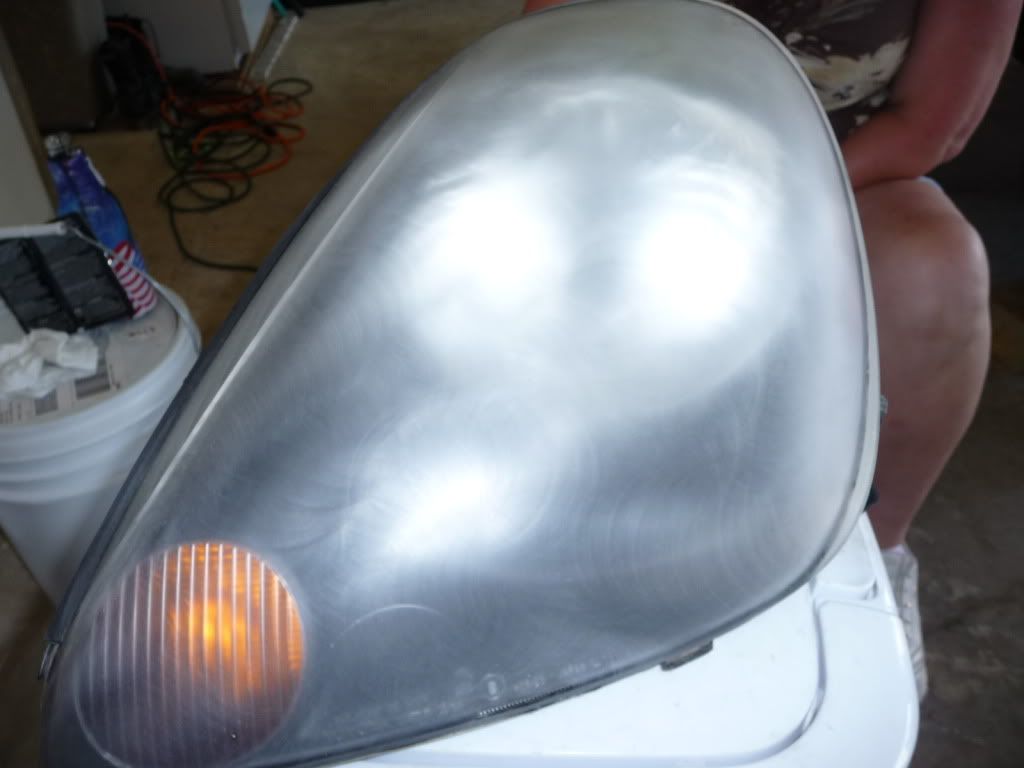 NOTE
:
The kit contains more 500 grit sanding pads than any other...there is a reason.... use more of them so that they stay sharp and fresh....constantly wipe the excess material off the headlight while sanding. This step in the process is DRY sanding....do not use water ... Keep your sanding pad flat on the headlight (Don't roll up on the edge) this would cause you to actually groove a deep scratch into the lens. The drill attachment is a soft sponge type applicator so it will conform to the curvature of your headlight. Do not apply a lot of pressure, let the drill speed and the sanding disc do the work. Your ultimate goal is to achieve uniformity and smoothness.
Next step in the process is an 800 grit sanding disc....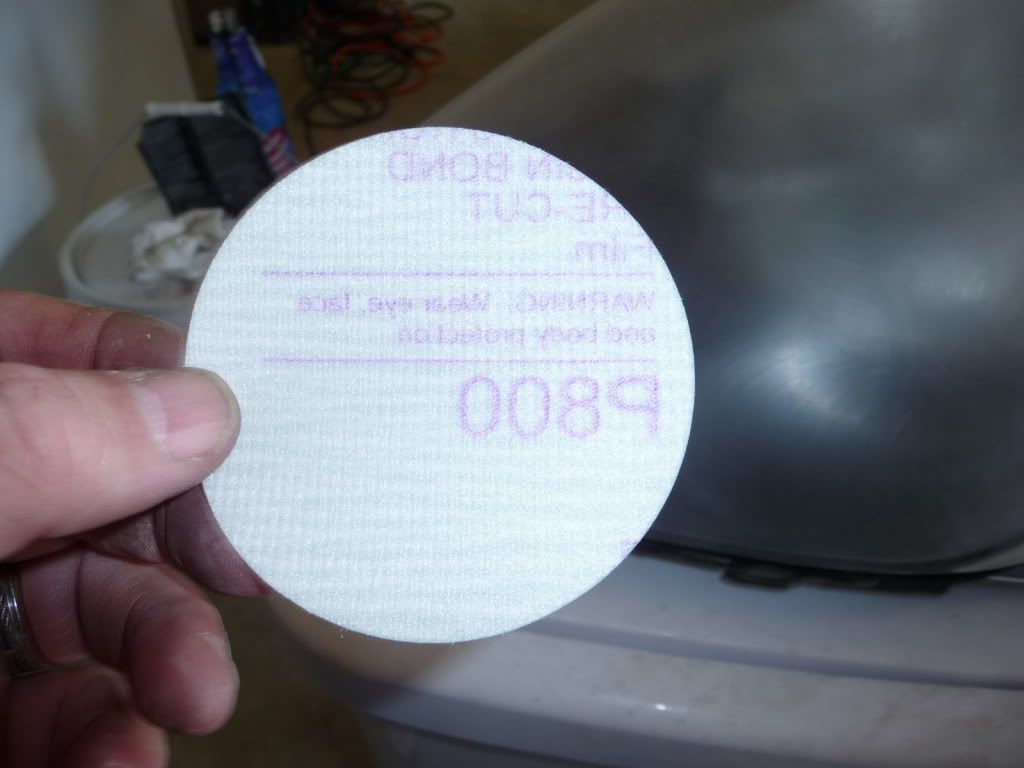 All the same steps apply as above....This too is a
DRY
process....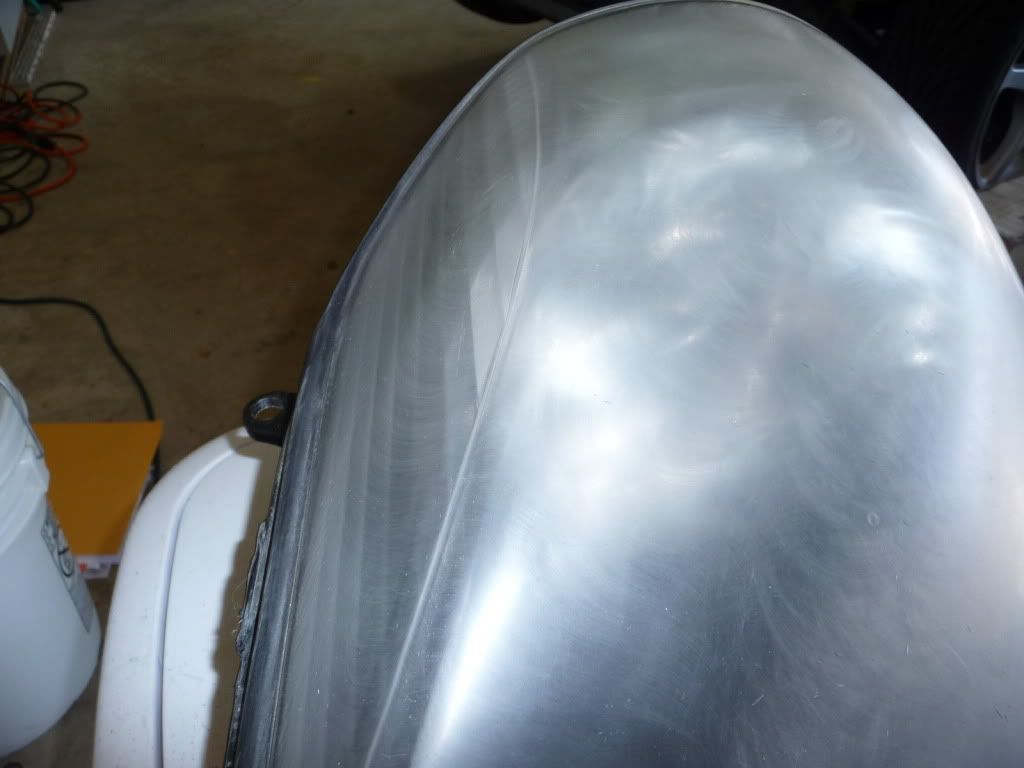 Complete headlight after the 800 grit process....the "chalky, translucent" color will be noticibly less....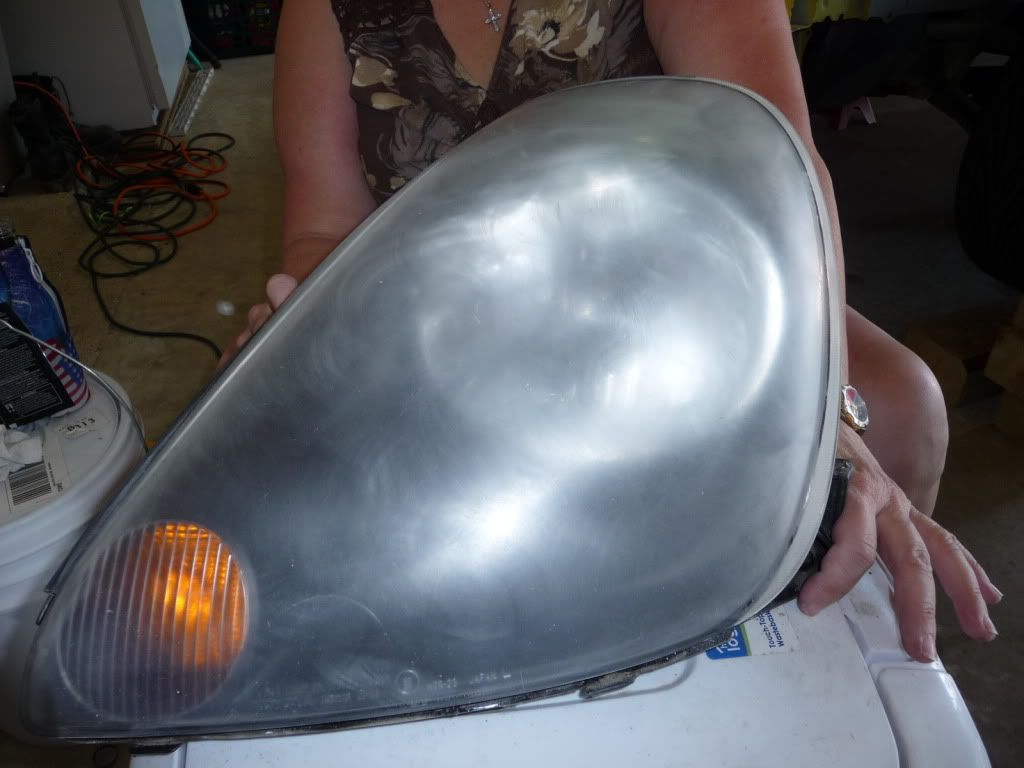 The next step is a
WET
process using a specialty 3000 grit sanding pad that has a rubber backing to it which is designed for the
WET
process as well as really conforms to your headlight....
Spray the headlight and the pad down with water....a good misting...not a drenching....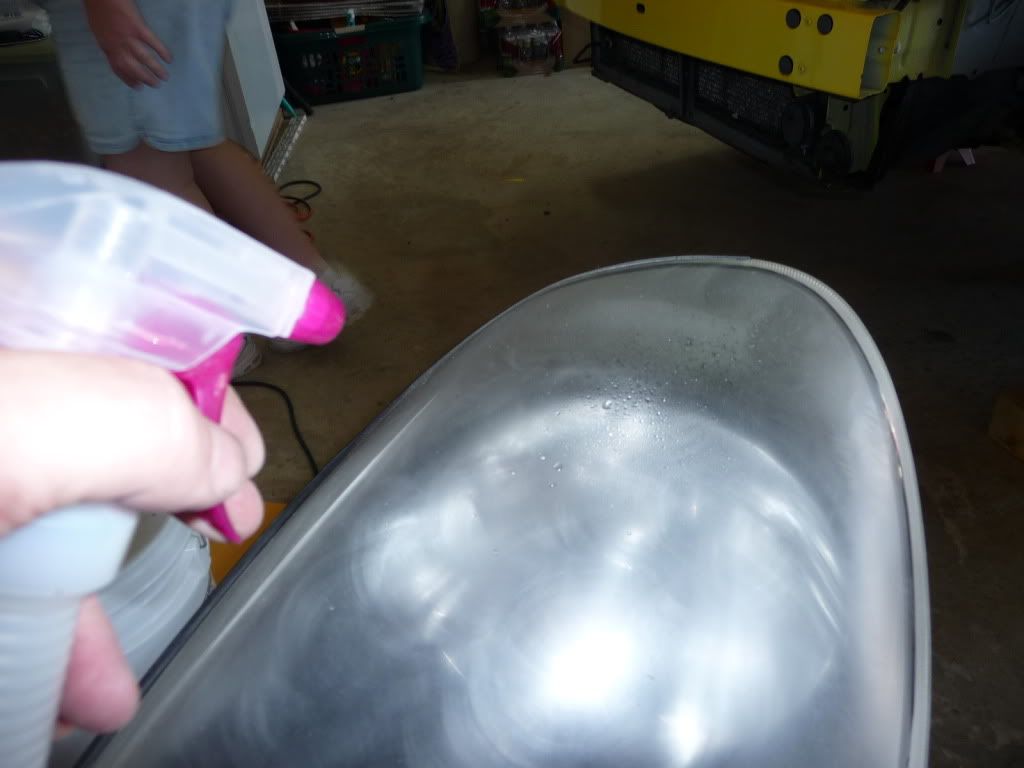 Misted headlight....
After several passes with the 3000 grit sanding pad...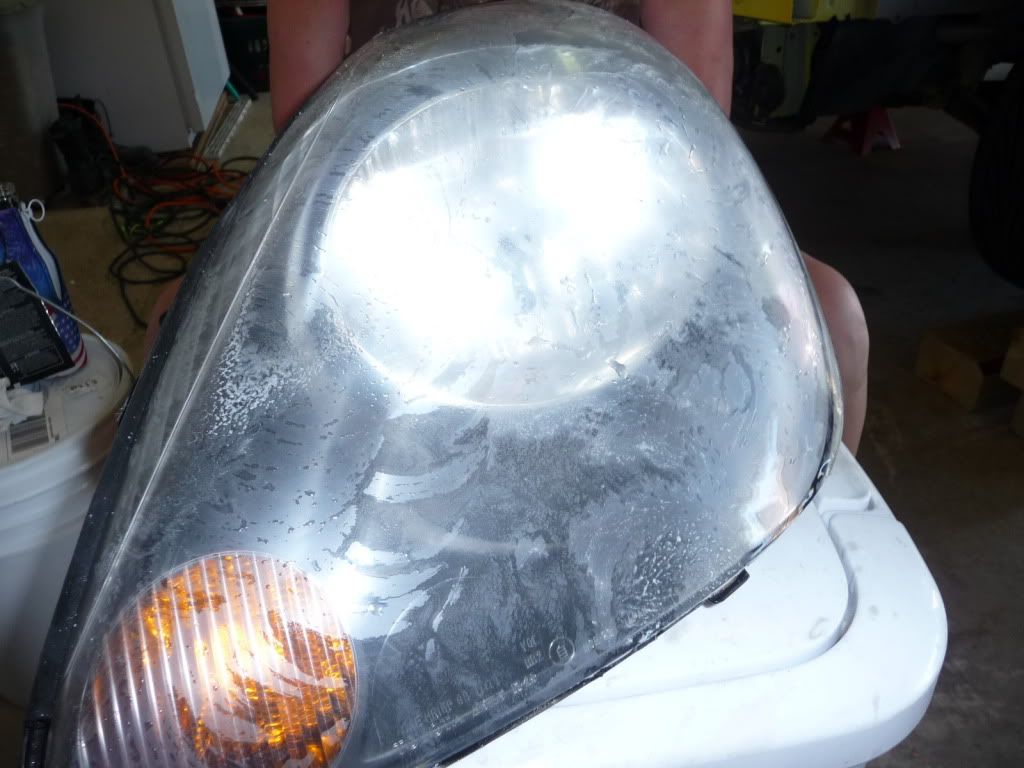 When sludge builds up from this step...
STOP
and wipe it down....then re-mist it and continue.....use a tongue depressor or a paint scraper to help with keeping the sludge from building on the pad itself. There is only one of these pads in your kit.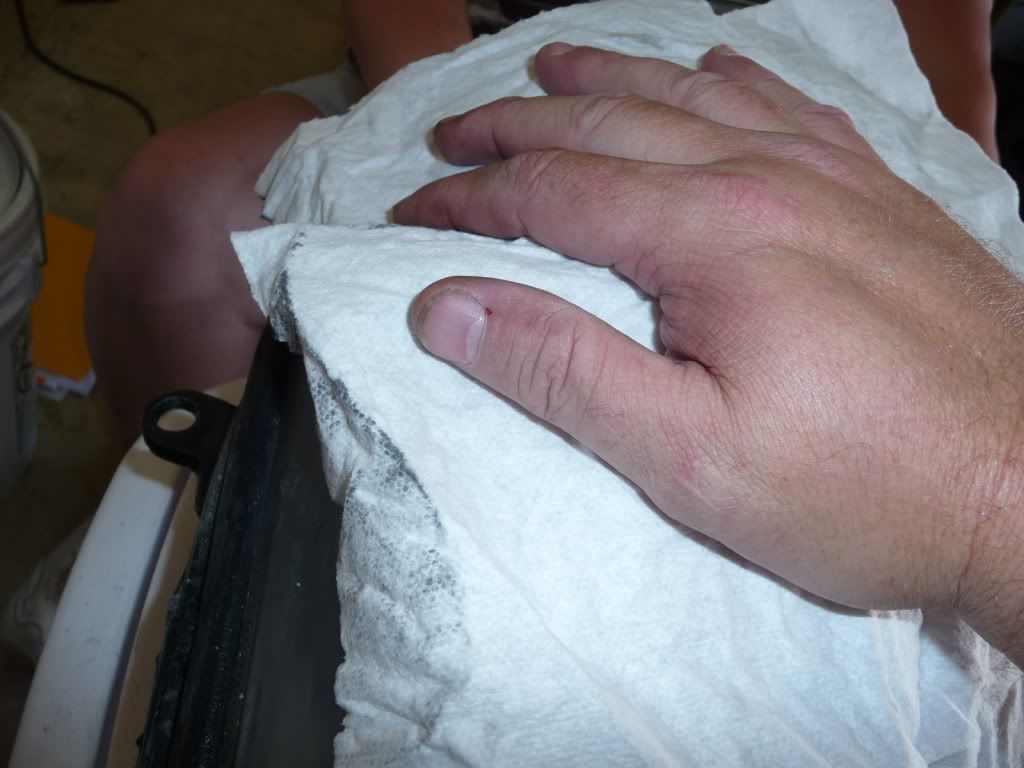 Finished with this step....Your headlight should be back to almost new looking...and you haven't even started the polishing process yet...
NOTE
:
If you are not seeing the results you want at this point; then go back and repeat step 2. If you are still seeing deep scratches or pits; then go back to step 1 and take some more time with your sanding.
Final step is to apply polishing compound...Attach the polishing pad from the kit...
Open the 3M compound/polish from your kit....apply a good "quarter" size amount to your pad....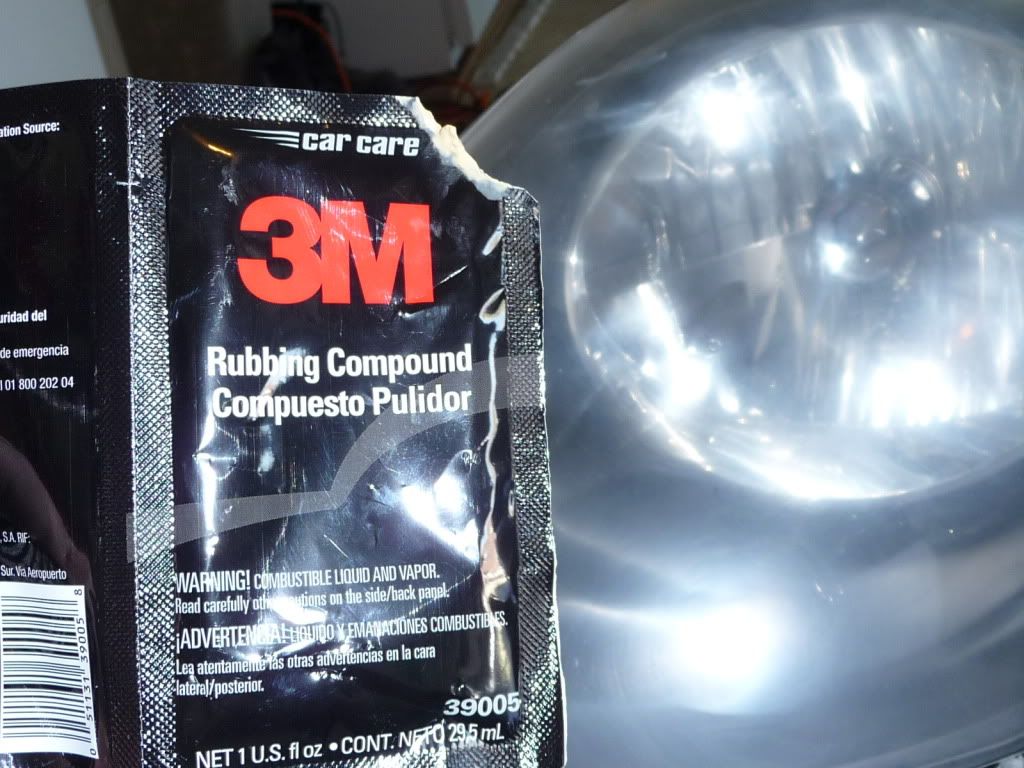 NOTE

:

When you apply the polish to your pad...

DO NOT

turn on the drill....

DO NOT

just turn drill over and set it on the headlight and then turn the drill on! If you do...be prepared to clean the polish off of everything within 15 feet of you in a 360 degree circle.

Instead, take your drill with the dollop of polish and just stamp it all over your headlight to distribute the polish everywhere first.

Headlight with polish stamped all over it...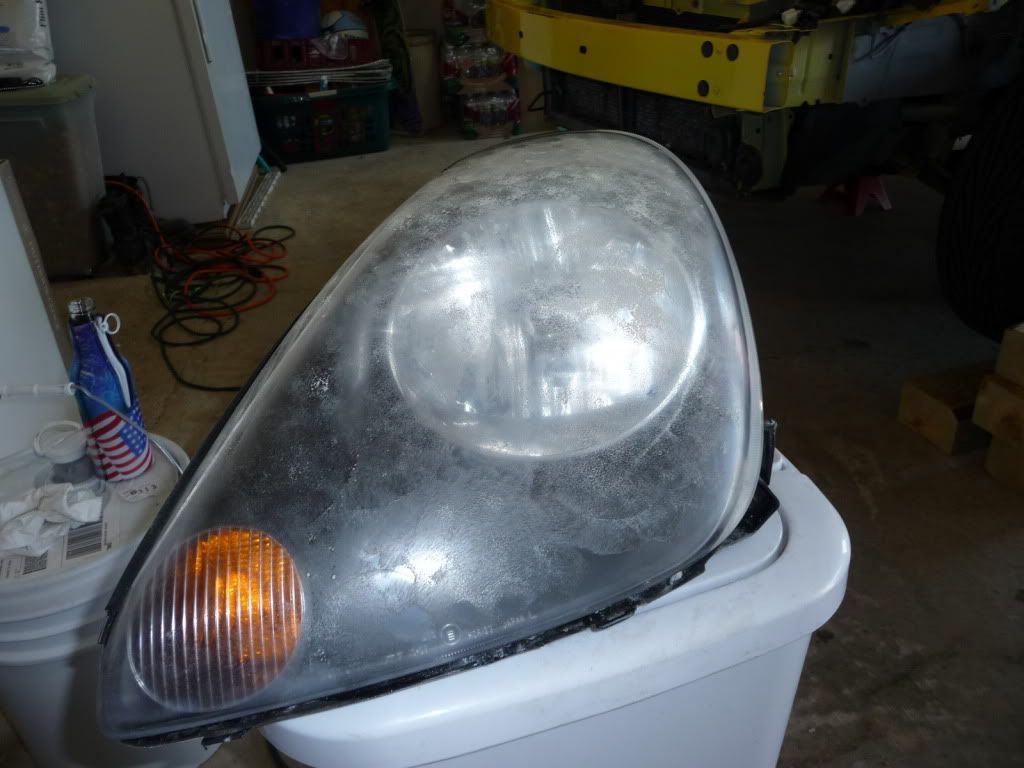 Begin polishing....work all over the headlight...work from top to bottom and side to side....
DO NOT
polish one spot for too long at one time....keep the polishing pad moving. You should start very quickly to see results like this....
When done ... buff with a clean microfiber cloth....
Your final results will turn out great....I promise! :lol:
NOTE: Realistically, you need to apply some sort of UV protectant and polish after you have done this process. 3M and many others sell them on the car wash aisle at your favorite auto parts store. Have fun and good luck.