THE REAR QUARTER PANEL REMOVAL
two bolts when you open the door
one bolt hid under the rubber at the top of the door..little rubber tabs hold it on..just give it a little tug and they will come out.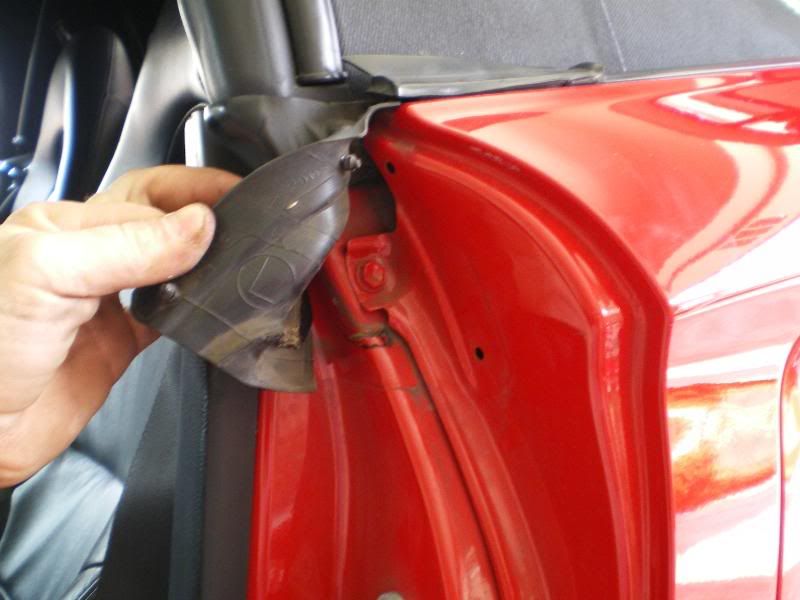 three bolts under the car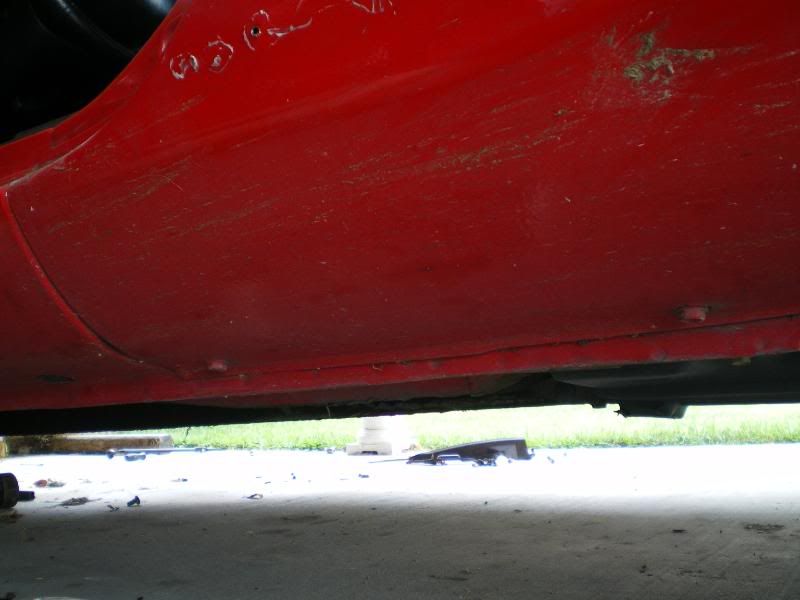 two bolts under the engine bay lid on the sides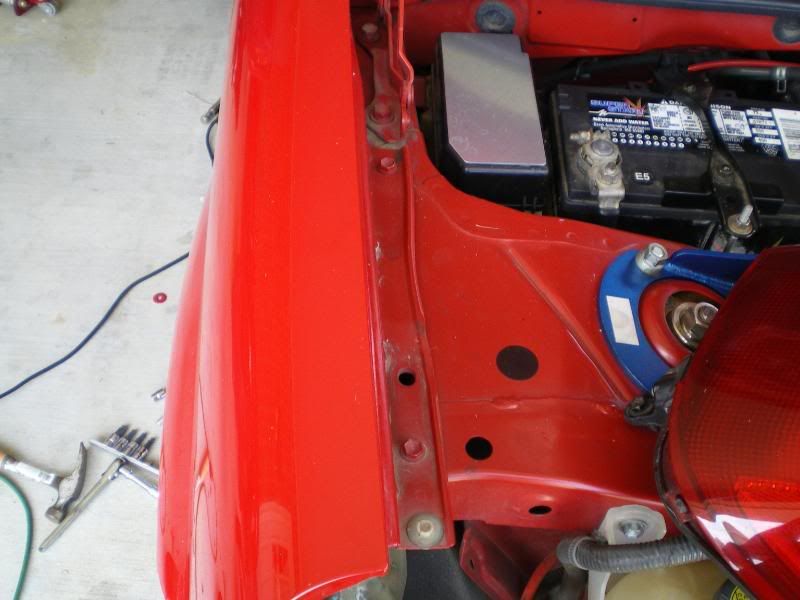 two bolts on the back corner under the bumper cover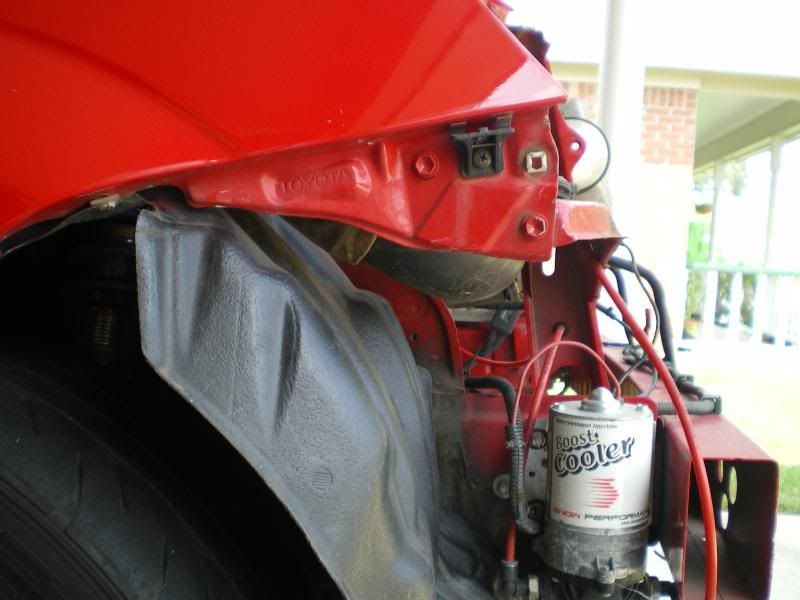 take the Plastic wheel liner out by just removing all plastic clips
then take the bolt out of the brace facing the front of the car on the inside of the fender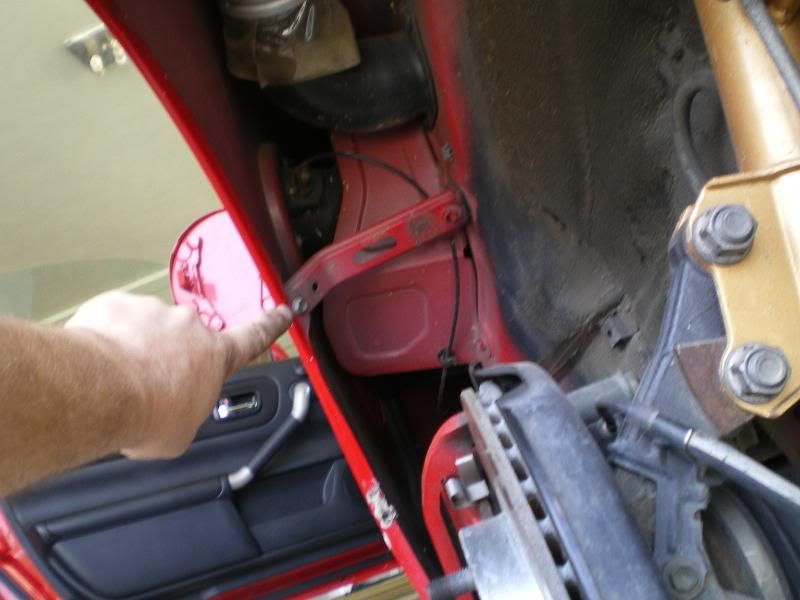 then the gas tank nozzle plastic has 3 screw to remove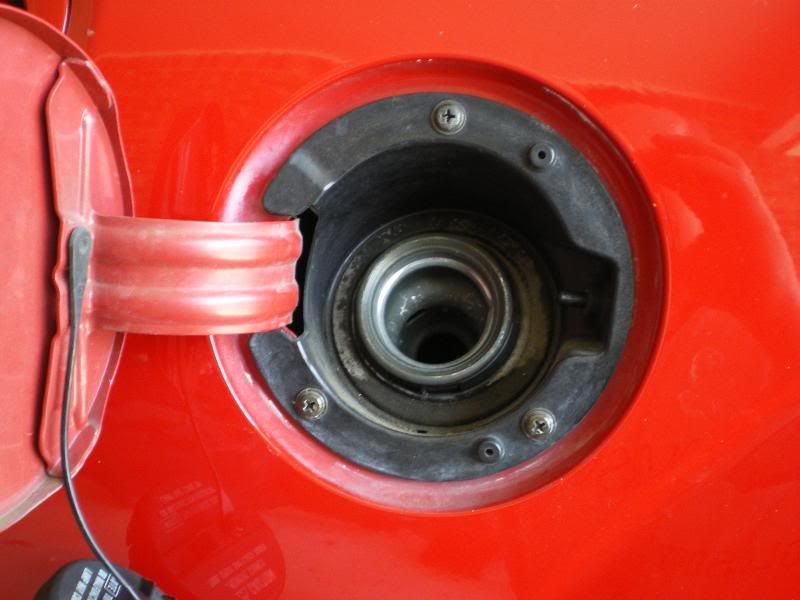 then look on the backside of the gas tank and unhook the wire by just twisting it off
then pull the plastic piece out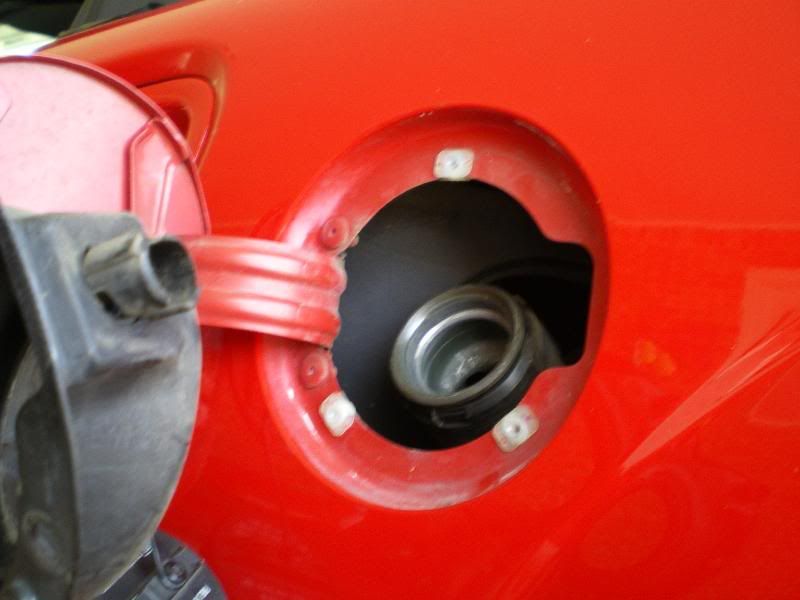 then take the bolt out that is the covor for the hardtop piece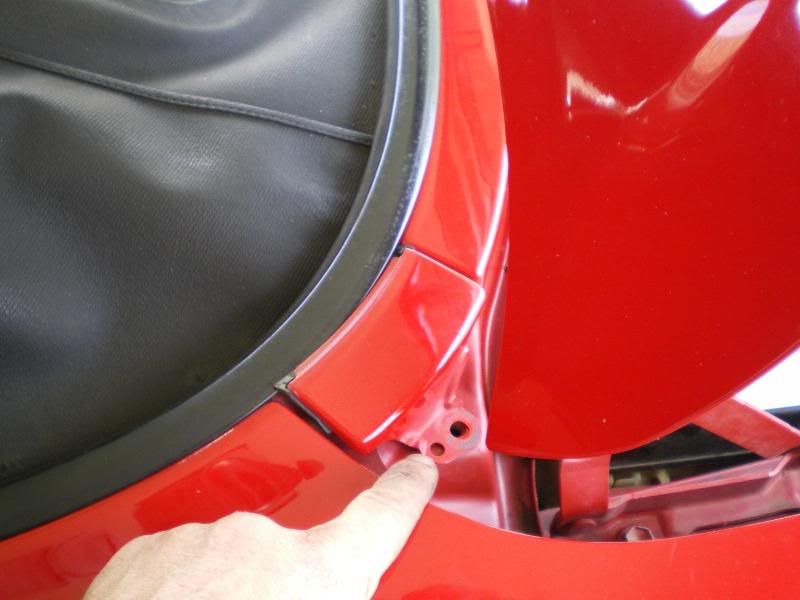 take it off, and there will be another bolt under there to remove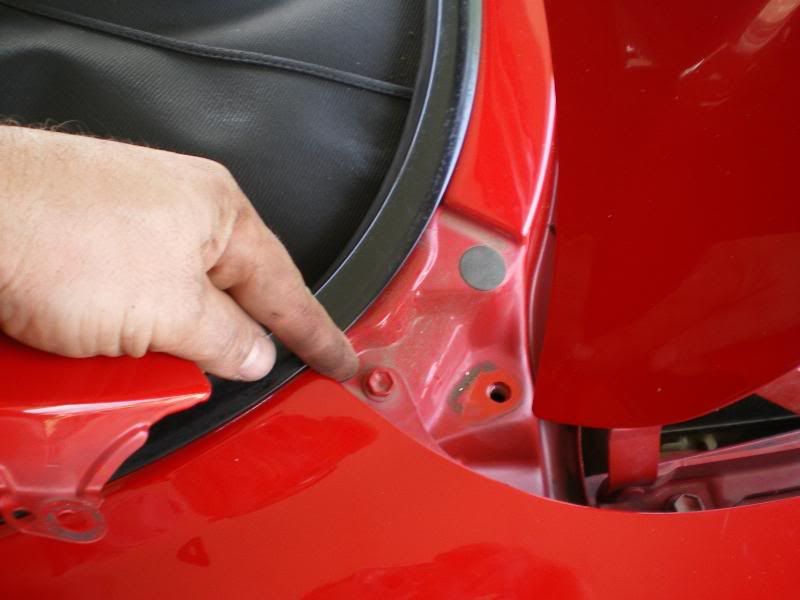 NOW, this is the part where you can do 1 of 2 things. take the softtop off, and remove the two bolts on the bracket that the fender is spot welded to, or do what i did and just drill out the welds. there are three of them (easy to drill out, but dont let the drill go through to far or it will hit the top "diaper" under it.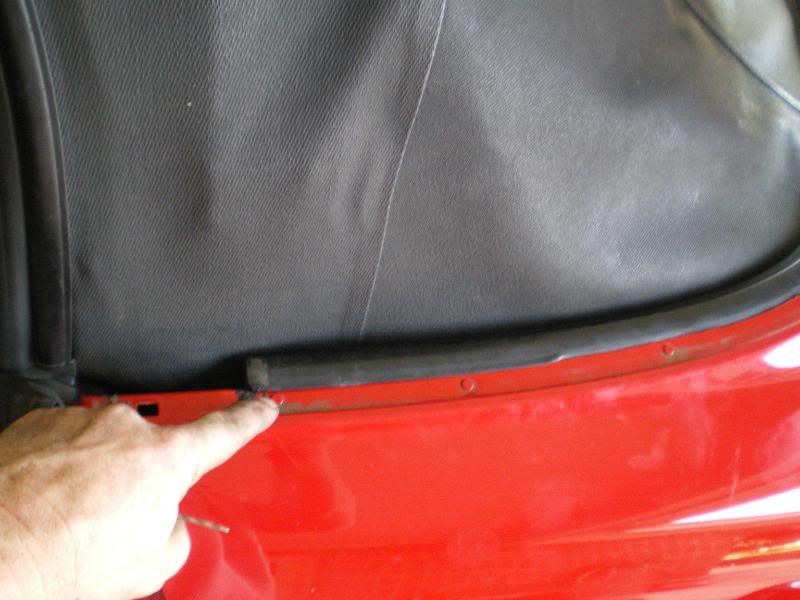 here are the two bolts that hold the brace (just incase someone wants to see them)
and then you have this...