Discussion Starter
•
#1
•
I'm posting my experience with this mod primarily because I've been holding off on doing appearance mods to my Spyder for fear of the potential difficulty involved. In this case it was replacing the stock "cowboy hat" wheelcaps with the JDM "screaming chicken".
From what I've read in other threads, the best way to replace the wheel caps was to take the wheel off, and pop the caps from behind. That of course would have taken almost and hour and maybe more. Another alternative presented was to use a screwdriver to pry the caps off, but there was the risk of damaging the wheel finish and the cap itself as you pry it off. Here's my experience. Apologies if this is self-evident to other Spyder owners - it wasn't to me. And maybe this will be useful for other owners in the same position as myself.
Use a flat-head screwdriver to carefully slip the flat tip against the edge of the wheel cap. So that the wheel finish is not damaged,
lever the shaft of the screwdriver against a lug nut
, and then pry the stock cap out. The amount of force involved is less than that of opening a can of tuna.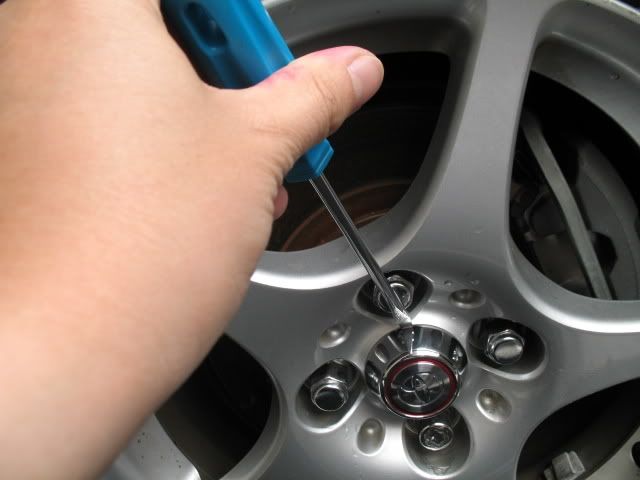 Take your "screaming chicken wheel cap and snap it into place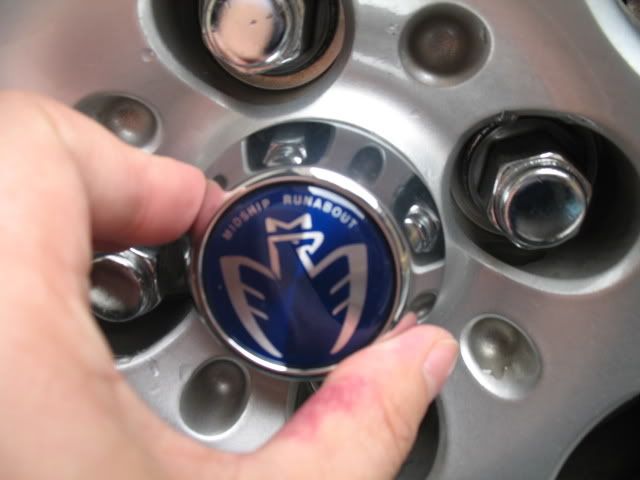 I cant believe the amount of trepidation I had for a 5 minute mod!
Now for the front emblem..
Grab a pitcher of hot water, and slowly empty half of it on the "cowboy hat"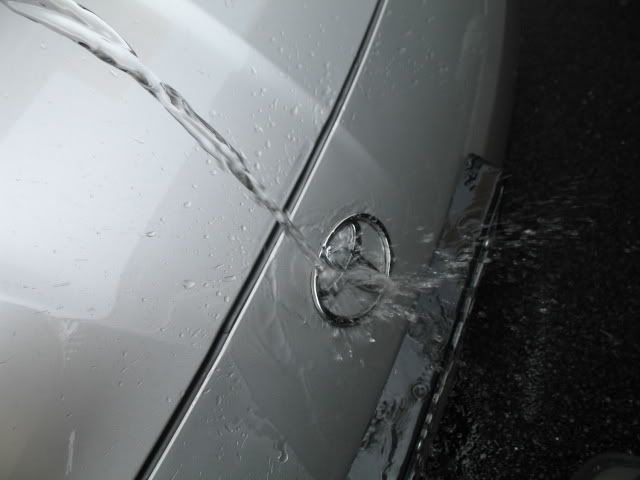 Using dental floss, slip it from the left side and "floss" between the bumper and the badge until you meet firm resistance around the middle portion of the badge - that would be the peg holes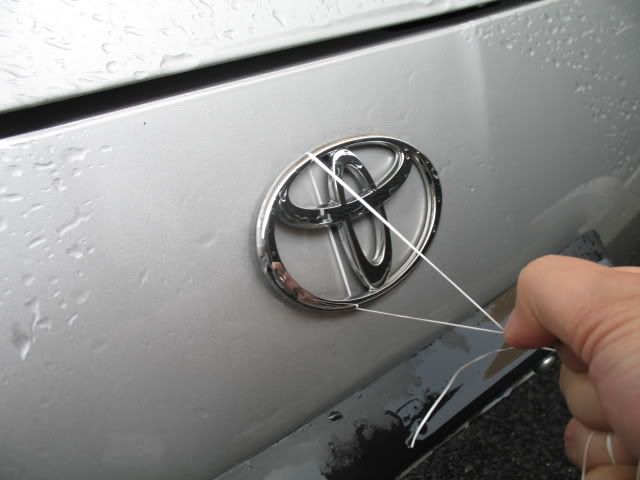 Now do the right side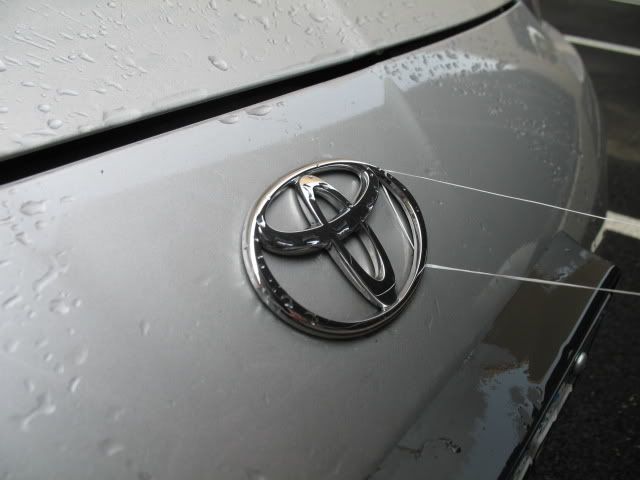 At this point you should be easily able to pry off the badge with very little effort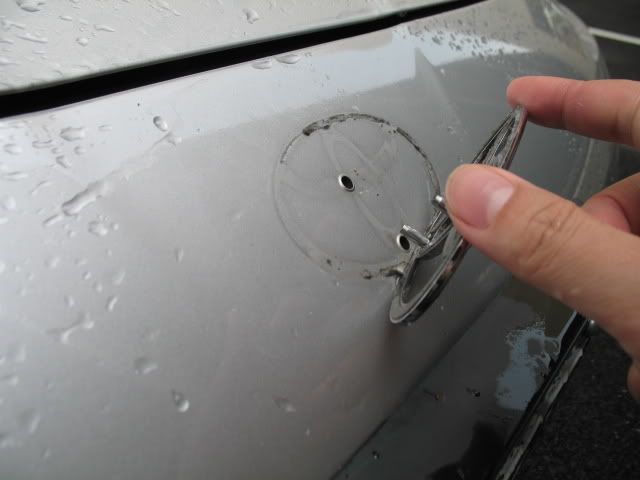 As I did not have Goo-B-Gone, I used the flats of my fingers and the rest of the hot water to rub off the remaining adhesive. Try not to use nails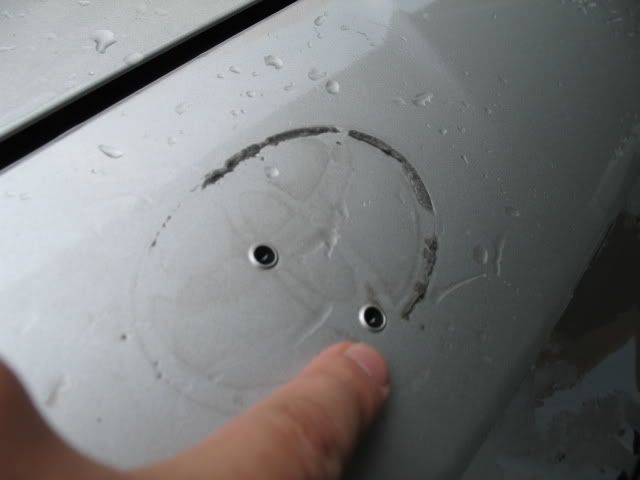 Once clean, some people take the additional step of polishing off the discoloration. I decided mine was too faint to need to do that. It's now ready for the "screaming chicken" badge.
Dry the surface. Remove the adhesive from the back of the badge, and slip it into the peg holes, and press firmly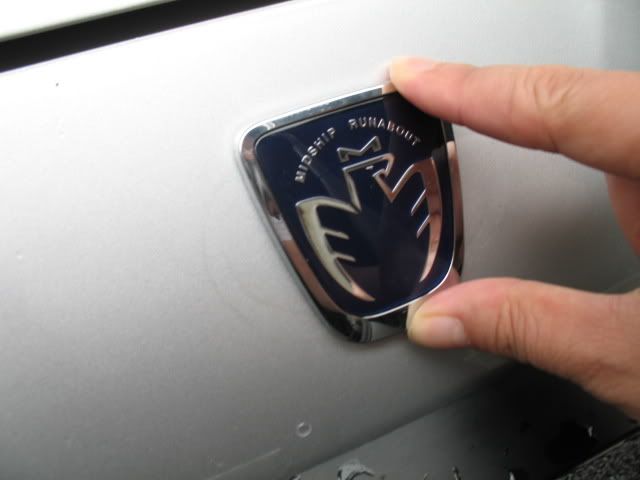 Mod complete! Elapsed time, 15 minutes (mostly from rubbing off adhesive) - the discoloration from the cowboy hat badge was later rubbed off using a light dab of "scratch remover"