Discussion Starter
•
#1
•
REGARDING ME NEW RED RIMS...... (please see my previous posts LOL).....
OK so here's the skinny - I slept on it and I decided that maybe (now I don't want everyone getting big heads over this! LOL) that just MAYBE a lot of the comments are right. I'm not 100% sure that I like the look, or that I was trying to convince myself that I did....
So, here's the plan. I have those rims on there for now, and I only spent around $700 so not a big deal. I think I will, rather than buying another pair of rims, get rims PLUS new tires. Now - here is a real dumb question, so I hope you guys can bear with me..... after all we all need to learn different things in life and when it comes to cars I am totally lame (I am a computer engineer LOL), but WHAT rims and tire combo would look really sweet on this car, enough to keep me happy and hold me over until I can get my body kit from Thailand? How LARGE of rims/tires can this vehicle safely accept and ride well with? Do I have to keep the wheels and rims staggered for performance, or? How does that work?
I would really love some new rim and tire suggestions. Like I said before, I see there is a LOT of knowledge from people on this board that know a great deal about this vehicle, and I am only just getting wet behind the ears..... so I appreciate any help that comes my way.
Oh - and I already found a buyer for these red rims here at work! I am giving them to him for 1/2 the price, so he will be pretty happy
Thanks again guys,
Mike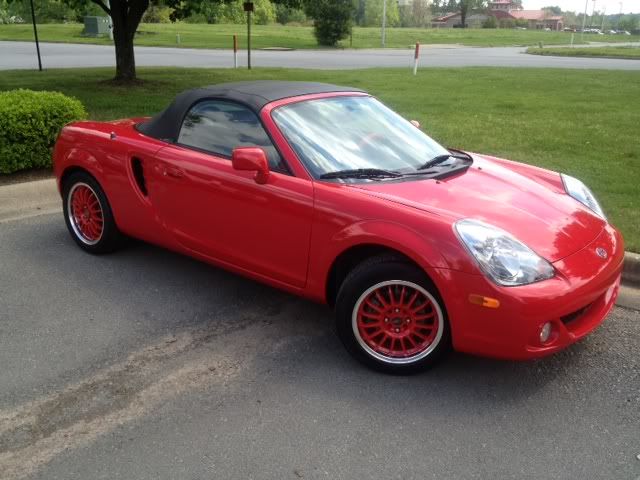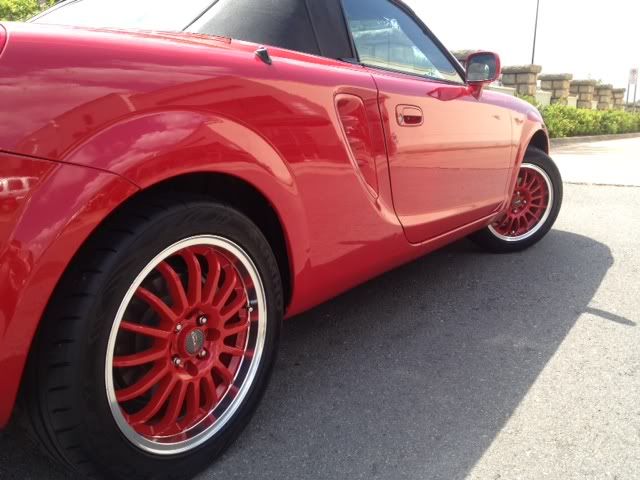 Oh, and a few of you have asked for a shot of my new audio system.... This is my Pioneer AppRadio and dedicated iPhone4 combo with a hidden Verizon 4G hot spot in the glove box, so as the total computer nerd that I am, I am always wired in
..........