MOCAL Model No. SP1T Oil Cooler Sandwich Plate with 3/4" -16 thread.
The oil cooler sandwich plate was removed from a 2zz pulled from a 2005 Lotus Elise with <12,000 miles. It is designed to be installed between the engine block and the screw on oil filter and has two female ports for feed and return of oil flow which allows engine oil to be circulated for remote oil cooler installations. I have confirmed with the folks on LotusTalk that this unit has a built-in thermostat that opens at 190 degrees.
Does NOT come with oil cooler set up.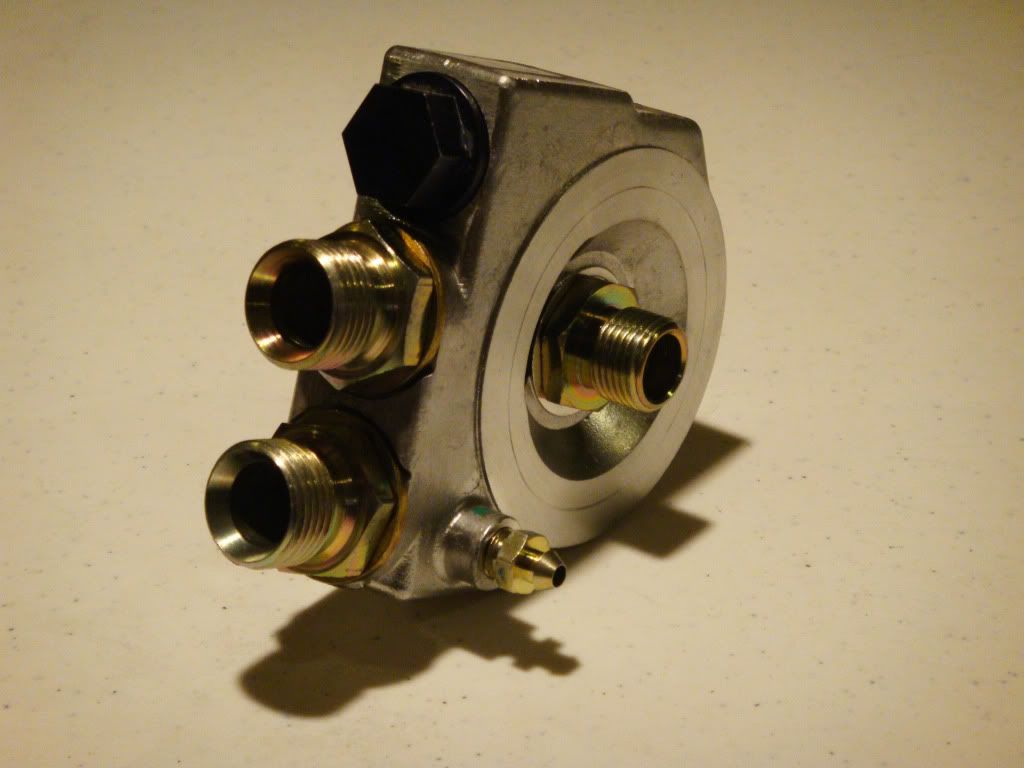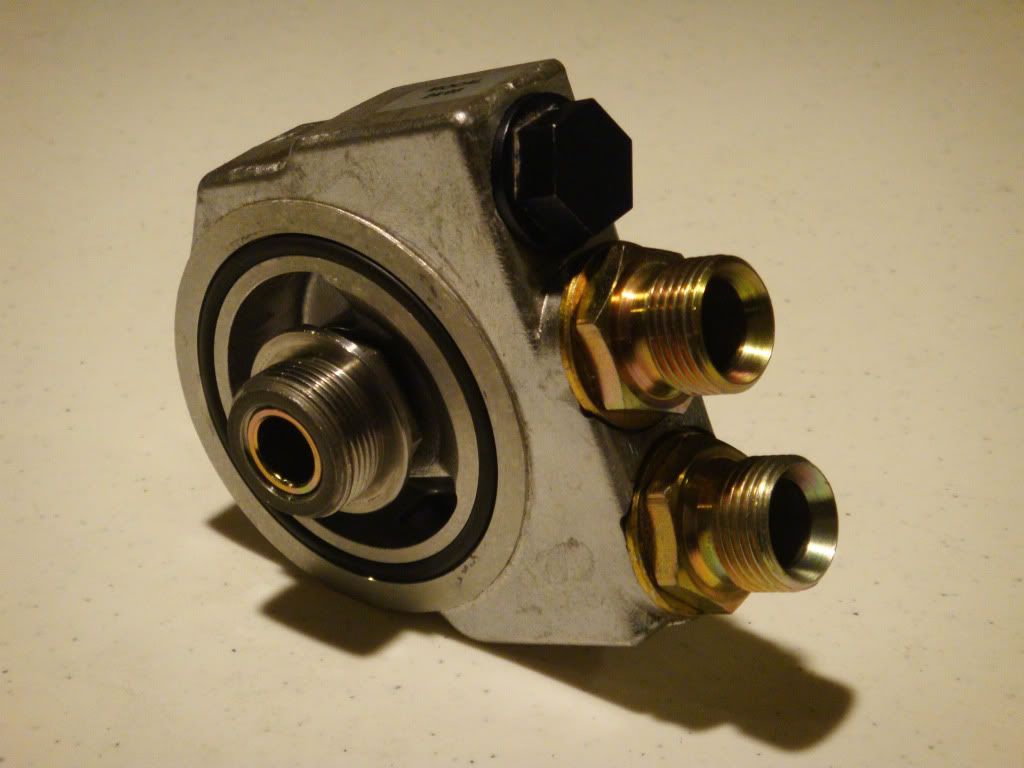 Asking $80 (obo) shipped.