Deuce is the metal foot rest screwed in and where did you get it
It's like this off ebay and without any text on it. I got it a long time ago so no link.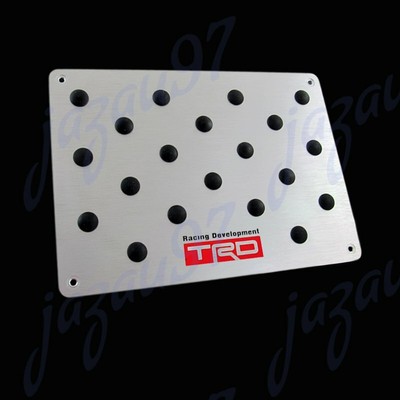 <li> FITMENT:</li> <li> <ul> <li>Item is Universal (Fits for All TOYOTA Model)</li> </ul></li> <li>DESCRIPTION:</li> <li> <ul> <li>Color: Silver</li> <li>Size: 11.75" X 8.5"</li> <li>Made by High Quality Aluminum Alloy & Rubber</li> <li>Heavy Duty Brushed Aluminum...