Sold!!!
Up for sale is my OEM radio in mint condition works perfectly and has no scratches or any cosmetic defects for that matter. I'm including a Blitsafe adapter with this so you can play your iPod or iPhone in the car- the large plug of the Blitzsafe plugs into the back of the radio, and you're done. The wire from the Blitzsafe box can then be run to the glovebox or wherever you prefer.
Please note that the Scosche remote is not part of the sale as I no longer have it.
This is a quick and easy way to have iPod capability in your Spyder (I assume the double DIN radio fits other Toyotas as well).
Here's some pics: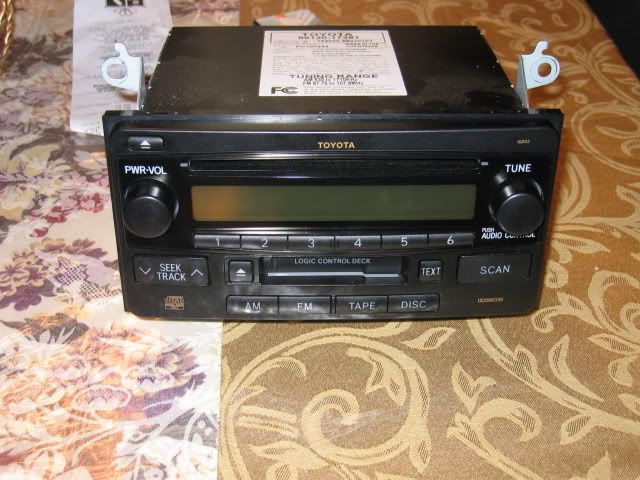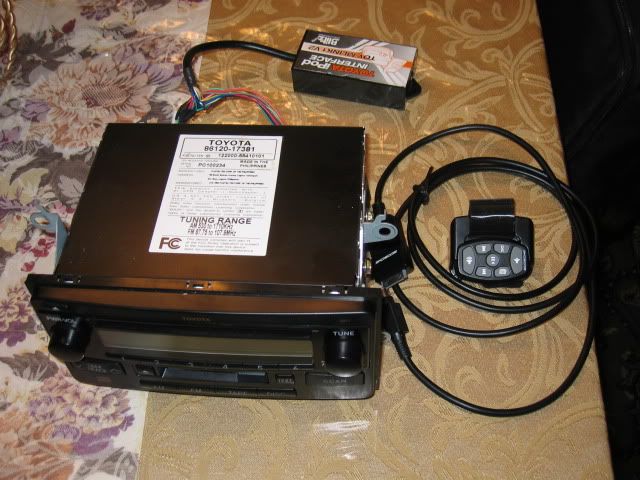 The radio and Blitzsafe work flawlessly. The only defect of the Blitzsafe adapter is that the push clip broke, but in no way affects functionality.
$30 shipped in CONUS. Let me know if you're interested.
Paypal for payment