NOT FOR SALE, but enjoy the pics anyway.
I still get PMs related to this for sale thread....so I'm updating this here and on the original post...
this car is not for sale
...I came to my senses, replaced the hard top, and I continue to enjoy this rare car. I tend to get bored with cars and I'm always on the look-out for something different. Keeping this car will keep me from spending stupid money on a Cayman S or a supercharged Elise. Not only do I think this is one of the best Spyders out there, it's really is one of the nicest cars on the planet, considering the looks of the wide body and hard top, the RacingHart wheels, etc, etc, and of course the relatively low cost of ownership which includes insurance and maintenance. I love this car and I need to remember how lucky I am to own this car.
My (formerly Bus Driver's) red wide body Spyder is for sale. I'm moving on to something different.
The changes I've done to the car are adding a soft top (gently used off a wrecked 05 I think) and I added a 6 speed euro spec transmission and new clutch. I also renewed the brakes, rotors, added stainless braided brake lines and beefy end links. I have an extra deck lid with a tall Stage II replica TRD wing.
I have taken meticulous care of the car and have kept the boost at 8 psi. As a reminder, this car was tuned by LR, and although the car is an 2000 model, the motor is a later version. This motor has never used oil and has always had synthetic lubricants.
I don't need to say too much about this car, the history is well known. I have driven it sparingly- it is a weekend toy that has taken me on a bunch of meets- from Kentucky to Arkansas three or four times, to Deals Gap three times, and it is as reliable as any car I've owned. It is a better car now than when I purchased it from Paul Price two years ago.
Although it's posted up here now, there are a few things to note: The hard top may be sold, I'm not sure yet. For the right price (if the pending sale falls through) I will include it with the car. I am going to get the nose of the car re-sprayed, as it has numerous rock trips from the meets I go to. Also, I am replacing turbo flange studs and the gasket, so I am going to take the turbo flange off to do this and give it a close inspection.
The recently added euro spec 6 speed makes this car an absolute dream to drive on the interstate. 80 mph and the tach is turning at just a tic above 3100 rpms. This was a very recent addition to the car. The transmission was more than $2000 new.
The basics: 2000 3PO red 84000 miles on the chassis. It has a newer motor, per Paul Price. It doesn't use or burn oil.
Top Secret Turbo- installed and tuned by David "Little Rocket" Lea. Apexi PFC, J&S Safeguard. Apexi Boost controller
Snow water/Meth injection, A/S oil cooler, Moroso 6 quart oil pan, K-Sport coilovers, Spotivo sways, Racing Hart 18" wheels,
Celica leather seats, TRD shifter. I've added TRD front and rear tower braces. The Toyo T1Rs are in excellent condition.
As many of you know, Paul spent many hours perfecting the custom wide body. The abbreviated story is that it has a widened Trial nose
and side skirts mated to APR wide body wheel arches. It is simply a work of art that photos cannot do justice. In person it is a jaw
dropping, stunning car that people just go nuts over. It is truly a rare exotic that people think is a very expensive car. And the truth is
a lot of money was spent making this car what it is today.
I'll post a few recent pics here, there are many others to be found.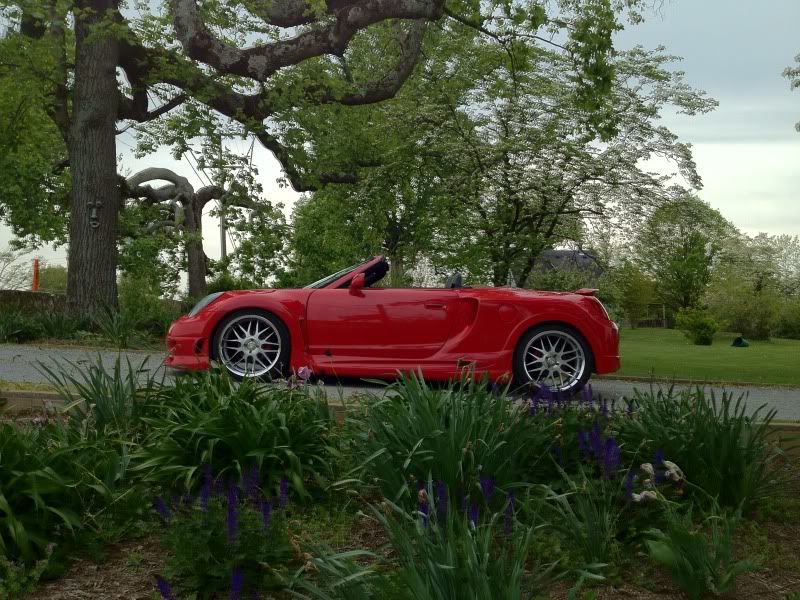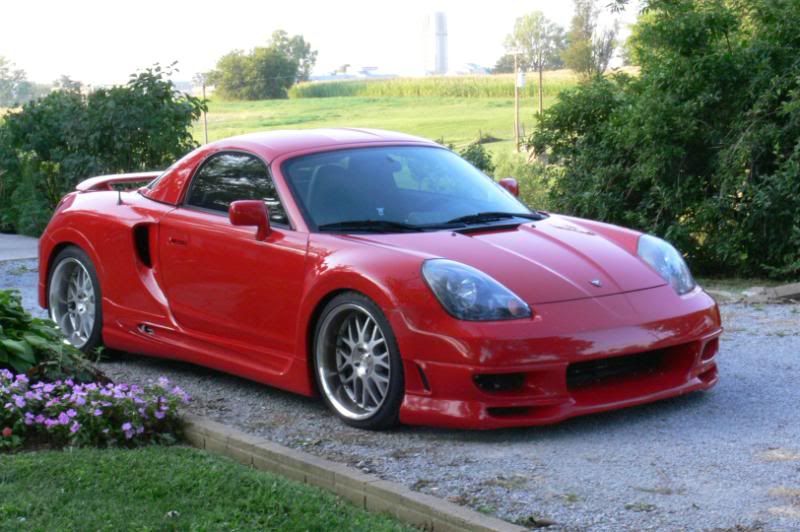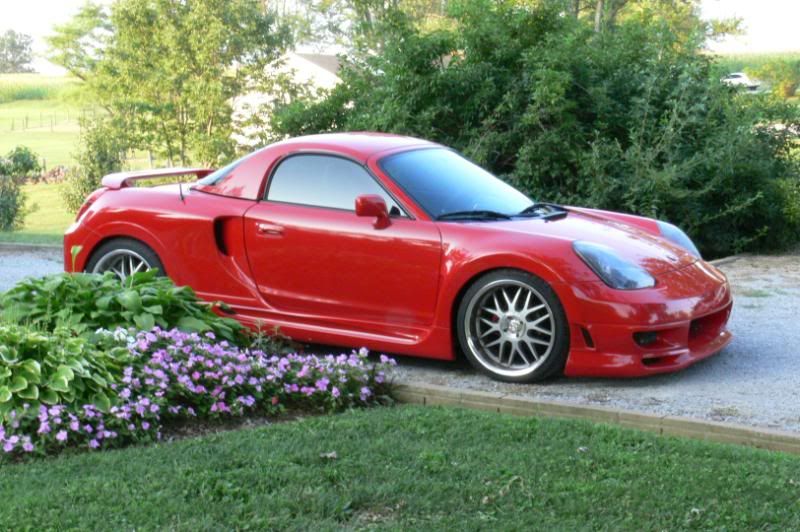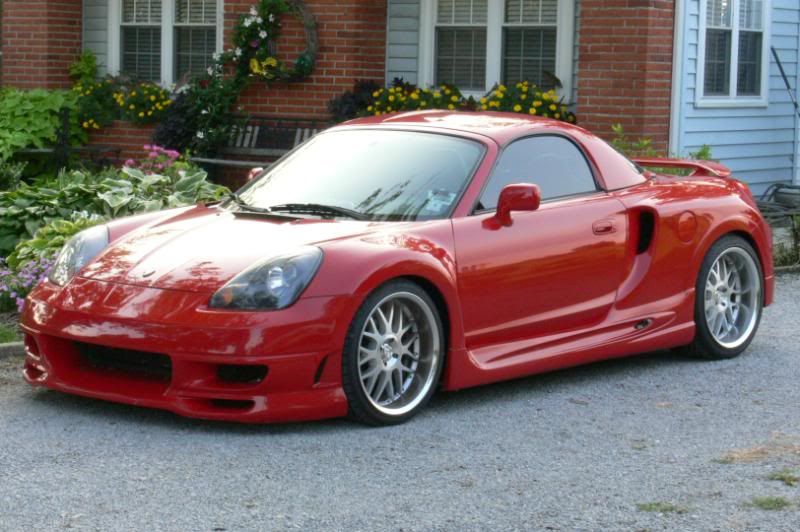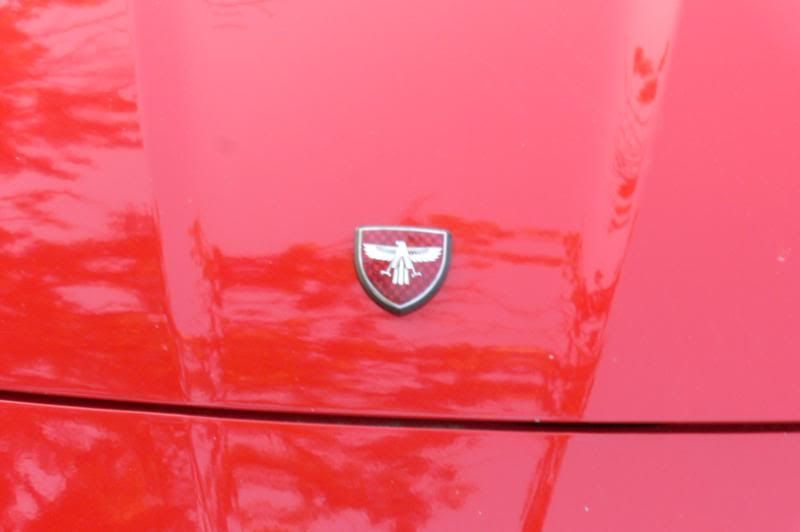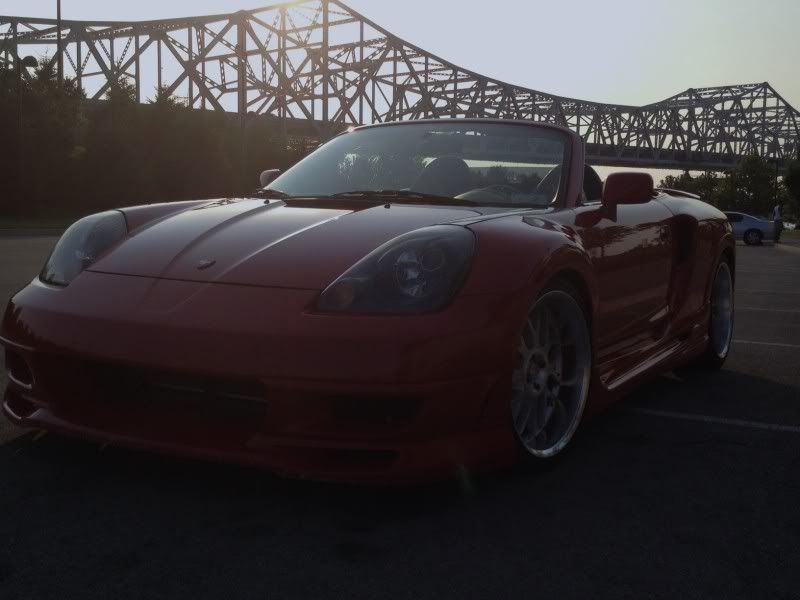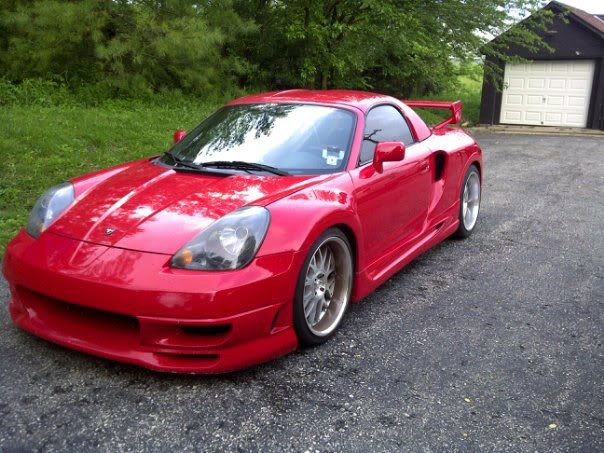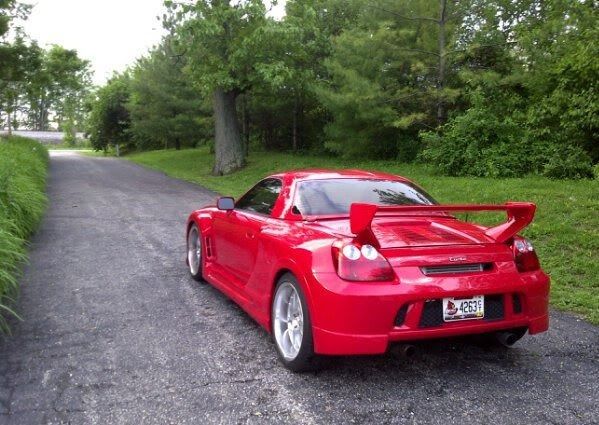 I am asking $15K without the hard top.
HARD TOP NOW SOLD
Near Louisville Kentucky.