HELP TO MAKE PARTS FROM THIS: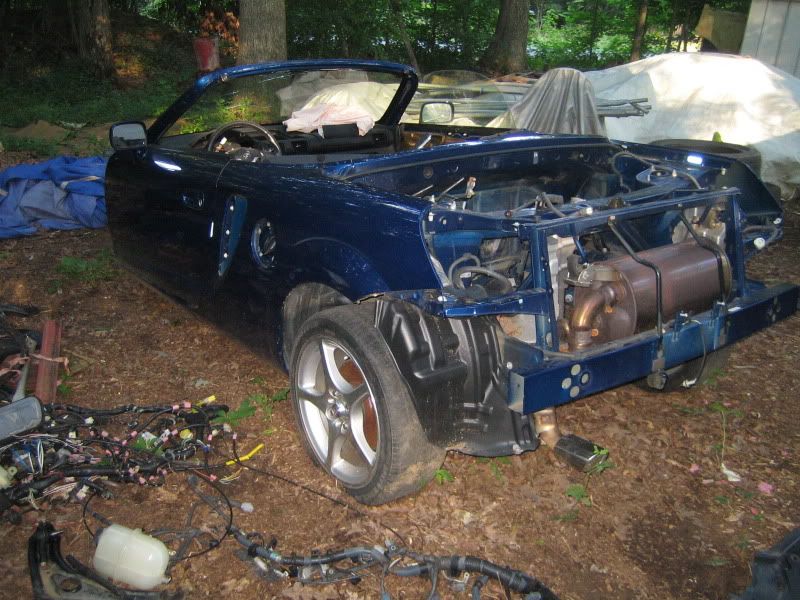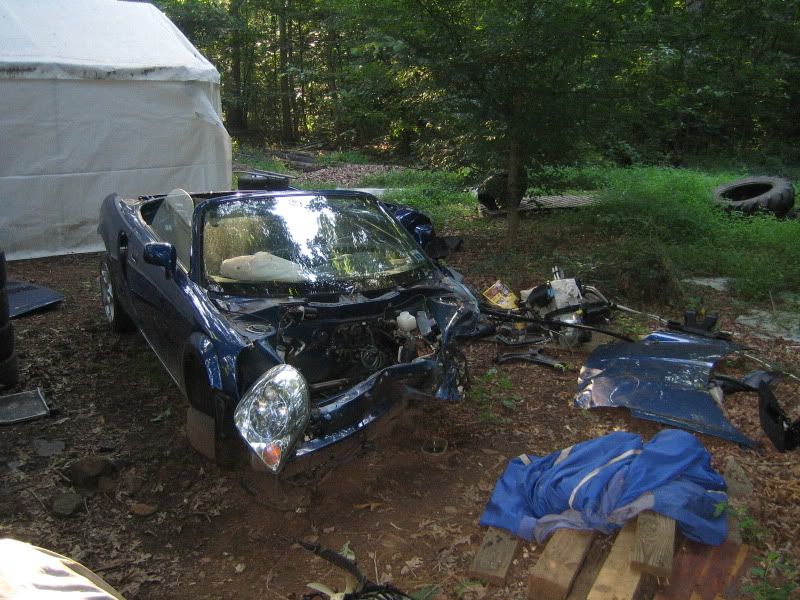 FINISH PAYING THE BILLS FOR THIS: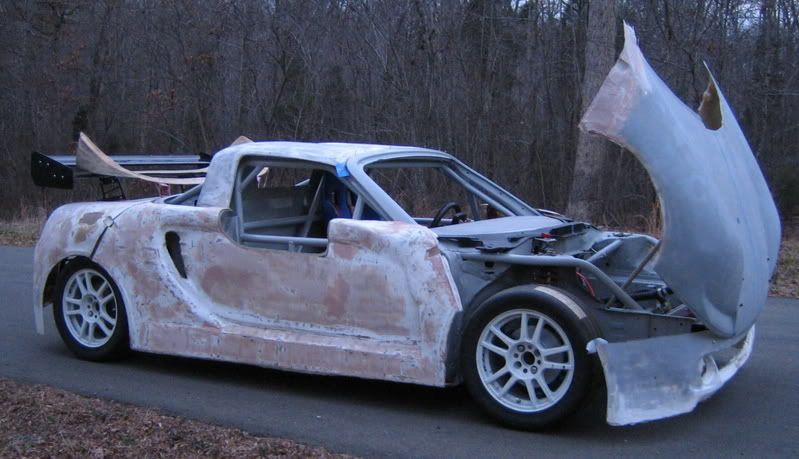 A lot of you know about me -- long time MR2 owner, builder, and racer. My MR-S.R project slowed down a bit this spring primarily due to lack of available race team funding. The sale of parts from my crashed street car has been helping a lot! So here is my last go 'round to try to get the cash to finish the last 10% of the racecar!
All parts have just 28,000 miles. If you need further details or pictures, let me know.
All prices are BEFORE shipping. Very small items can be sent US Post for just a couple dollars. Everything else will ship UPS, with minimum shipping charge of $10. On larger items, I do my best to keep shipping $ to a minimum for you.
Thank you to everyone who has purchased parts already! Hopefully I have parts that more of you might need. ~Tim
BODY:
RH Fender (some very minor damage, but good condition): $20
Washer bottle, less pump: $25
RH Quarter Panel (has scratch with slight indentation): $80 local p/u only
Decklid: $80 local p/u only
Decklid Latch: $20
RH Door Glass: $30
RH Window Regulator & Motor: $60
RH Door Latch Assy: $30
RH Mirror: $50
RH Outside Handle: $30
RH Door Shell: $150 (+ negotiated $ for above items if needed) p/u only
LF Door Latch Assy: $30
LF Mirror: $50
LF Outside Handle: $30
LF Door Shell: $150 local p/u only
Door Hinges: $40 per pair, LF & RH
Rear Diaper Tray Set: $40 for both
Front Trunk Prop Rod: $9
INTERIOR:
Rear Wind Deflector: $30
LF Door Sill Trim: $8
Glovebox (w/o latch): $10
Suspended Package Tray (under rear window): $20
LF Sunvisor: $5
Steering Wheel: $50
RH Storage Compartment Floor (w/ tool straps): $15
Storage Compartment Side Expansion Covers: $10 / pair
ENGINE/POWER TRAIN/SUSPENSION:
P/S Pump: $250
P/S Pressure Hose Set: $40
Clutch Disc & Pressure Plate: $35 (only 28k miles and in GREAT condition)
Flywheel: $65 (no hot spots, still has factory machining on friction surface!)
Engine Mounts: RH (tripod): $35, LH: $35, Rear: $30 / $75 for set of 3
RH Lower Control Arm: $25
Outer Tie Rods: $5 / pair
Factory Muffler: $50 local p/u only
Air Box w/ Air Flow Meter: $50
A/C Compressor w/ Cluch: $80
WHEELS: Rear 16" SOLD!
Front 15" 1 w/ curb rash around 25% of edge, 1 from crash side but no visible damage: $50/each
ELECTRICAL:
Window Lockout Switch: $5
Rheostat Switch: $5
Mirror Switch: $15
Factory RS3200 Alarm w/ Sonar & 2 remotes (fits '03+): $120
Factory Radio w/ Single CD: $80
Factory Speaker Set: $20 for all 4