Discussion Starter
•
#1
•
This is the rotating piece that attaches to the transmission cables. The cable on the right that's the lateral movement.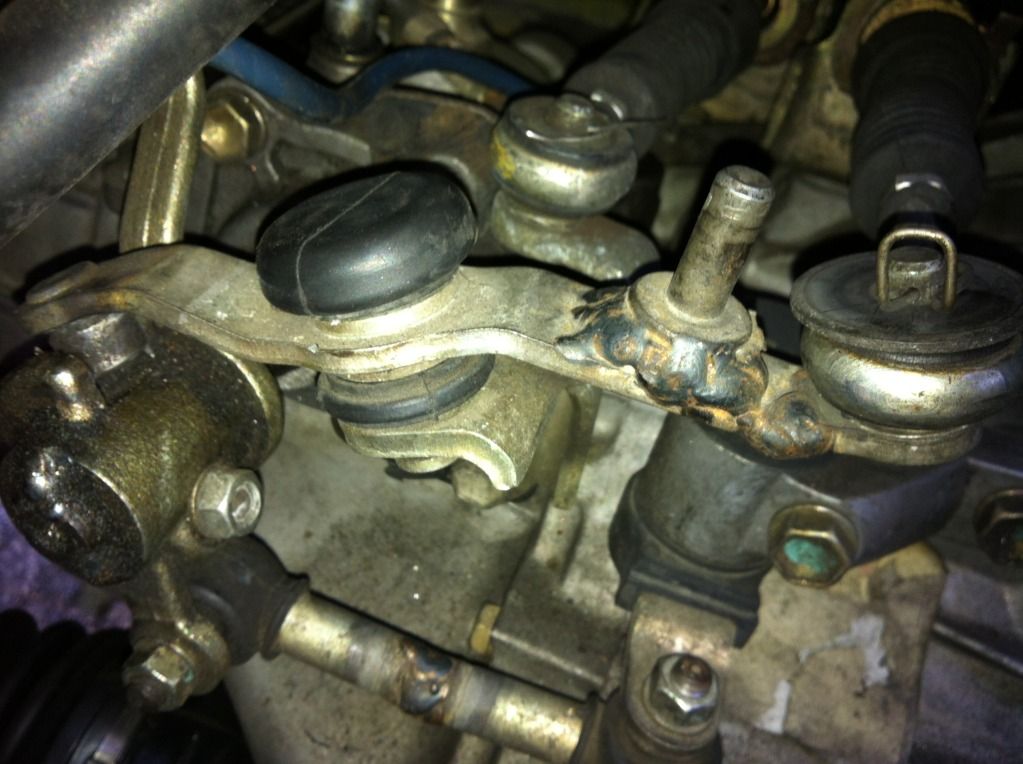 This picture is close up of the left side of the rotating piece. It had jumped out, imagine it towards you in the picture, out of its seating. Making the shifter sit where 1st and 2nd would be but placing me in 5th and 6th. Is there a replacement part for for this or a solution?
This is the lateral play in the shifter/ shifter cables when in 1st. Moved all the way to the left.
Lateral movement all the way to the right still in 1st gear. Notice the movement of the right shifter cable and of course the position of the shifter.