Somehow my post last night disappeared, and even though the thread is still visible, I can't edit or delete it, so I'll try it again. I used to be kind of active on SC (username phenotyp), but my passwords and login got lost to the sands of time.
Hate to do it, but it's time to sell the best damn car I've ever owned. Bought it in September 2005 with 30K miles, second owner. It was my DD until very recently (always lived close to work, and walked to work for a while, hence the low miles).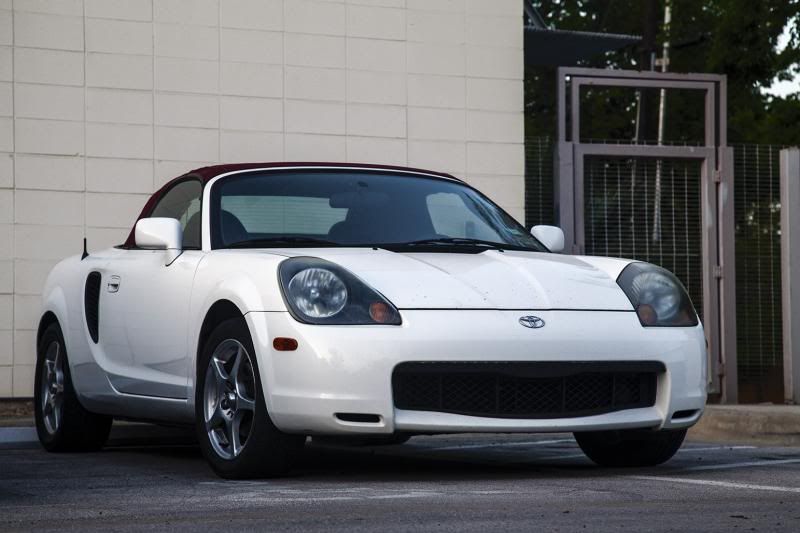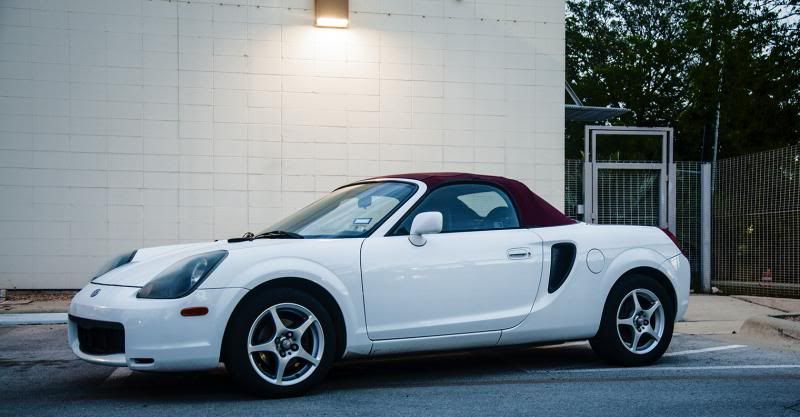 I've done a few small things to it, and one big thing. Most obvious is the burgundy canvas Robbins top, replacing the stock roof in 2009 (gave up fighting the ubiquitous corner tears). It's a big improvement over stock. Also swapped the head unit to a 2003, so the orange lights match the gauges. Short antenna thanks to Spyderchat. Replaced the drip tray on the engine lid with some hex mesh perf from some server prototypes. Interior is in great shape, plastic is all black, leather shows little wear, except the shifter boot, which is looking a little tired.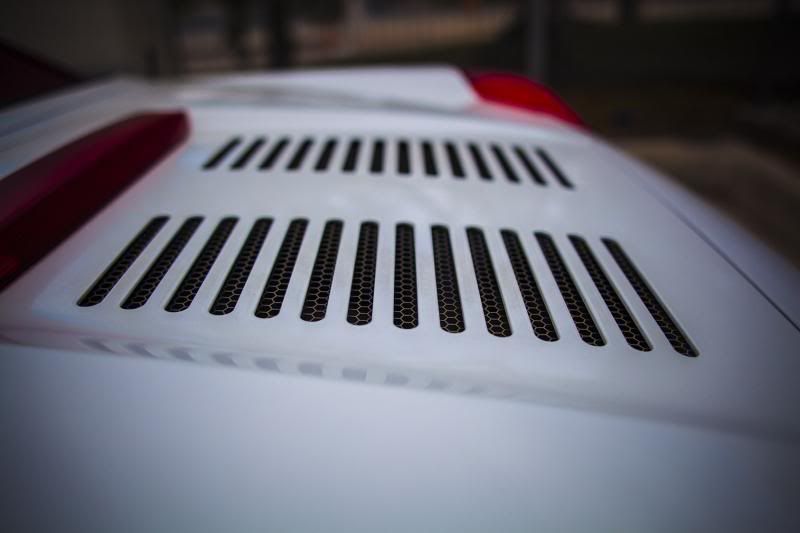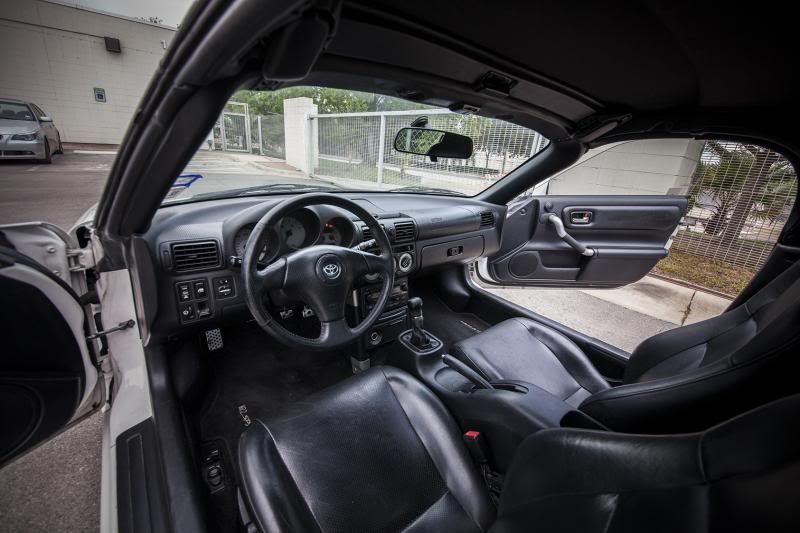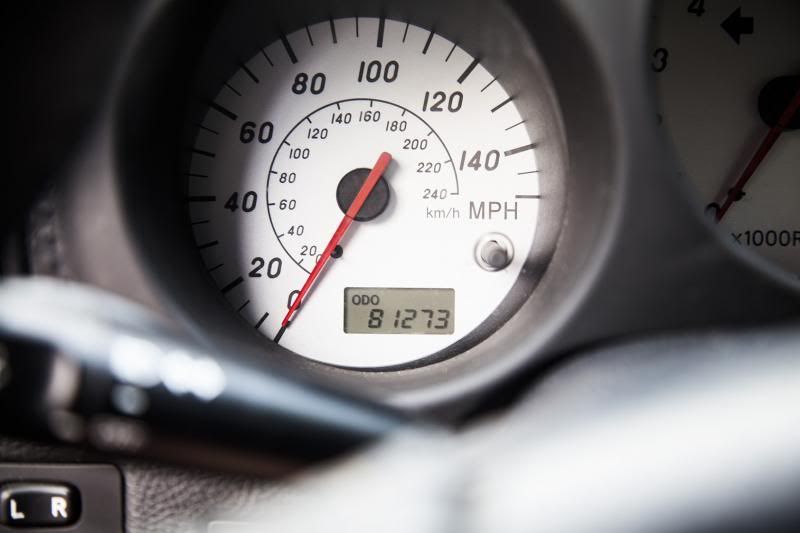 The big one is the MSMB, installed in 2007. Huge, huge difference in stiffness, handling, and steering. The car went from "wheeeeeee" to "
I got this
."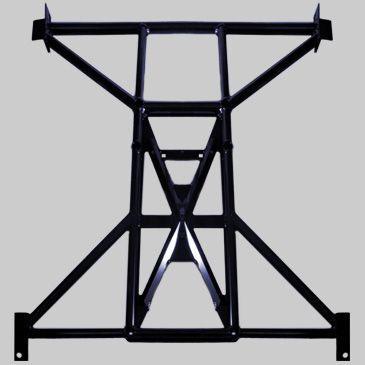 Engine, transmission, and suspension are all stock. All I've ever had to do was change the oil, brake pads, and tires. Tires are a little wider than the stock Yokos (since they weren't available anymore), they're BF Goodrich Sports. Better grip and much nicer ride than stock.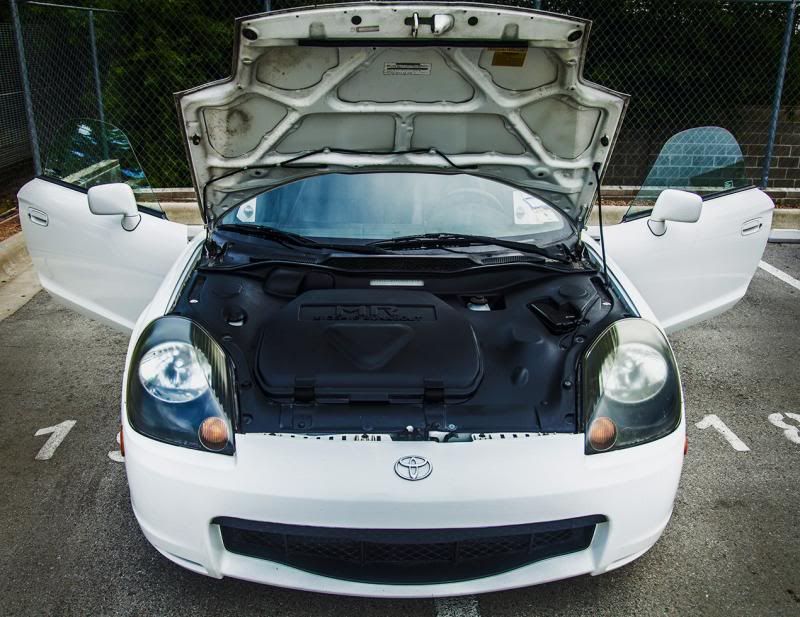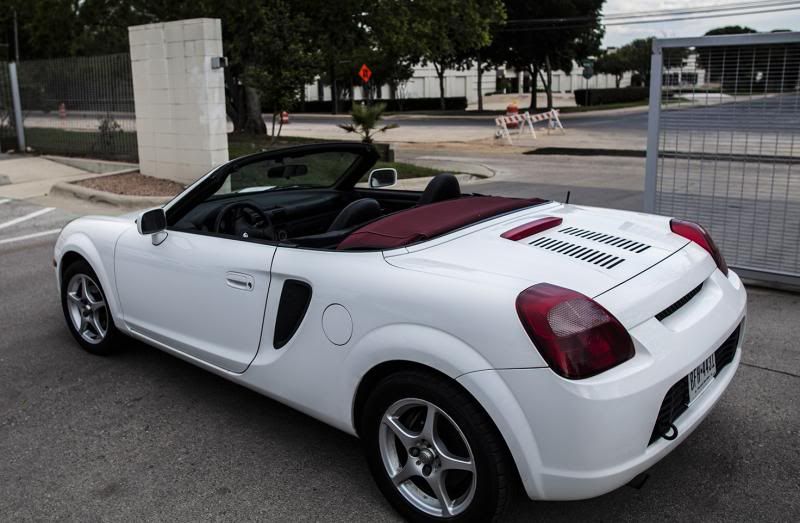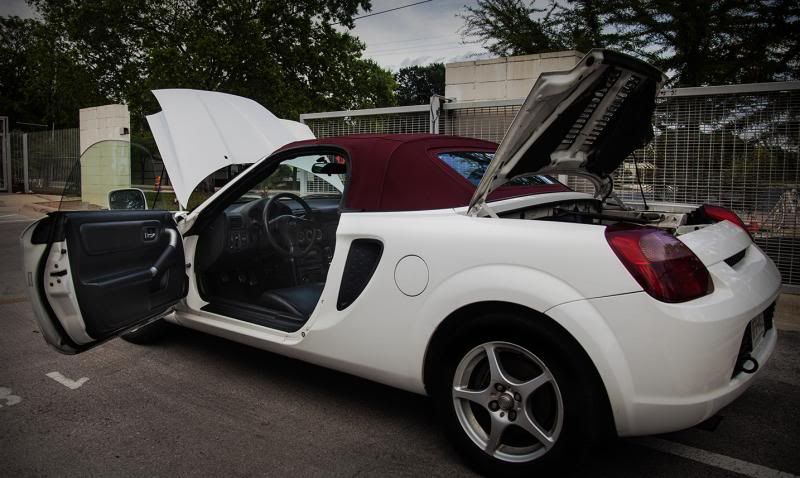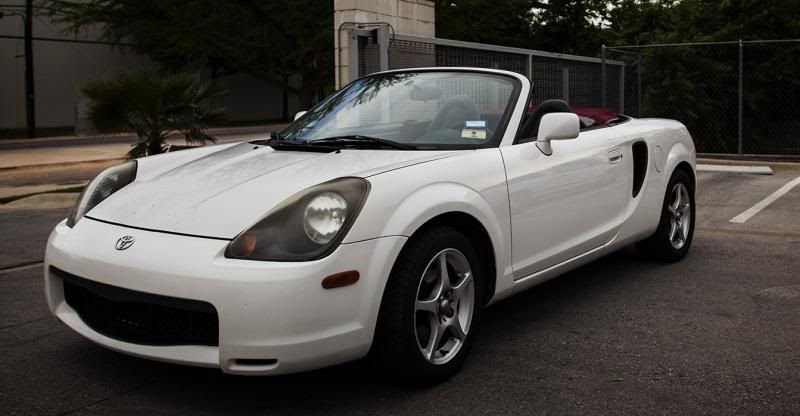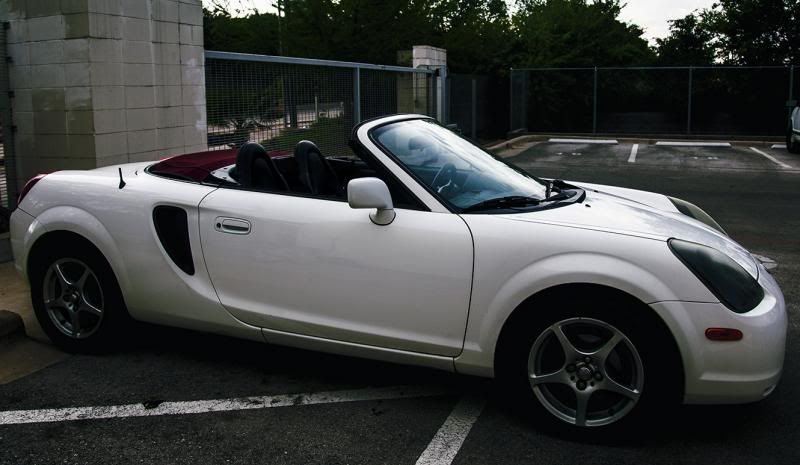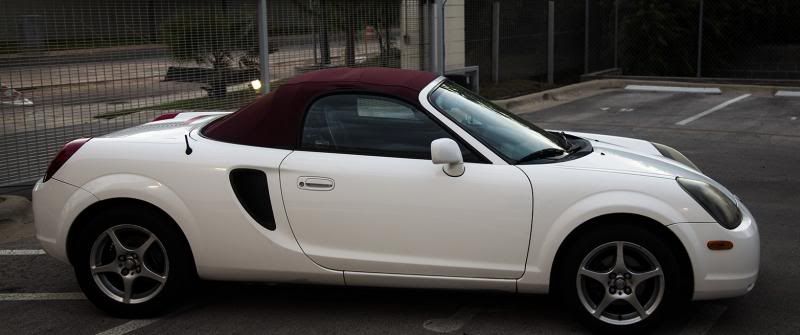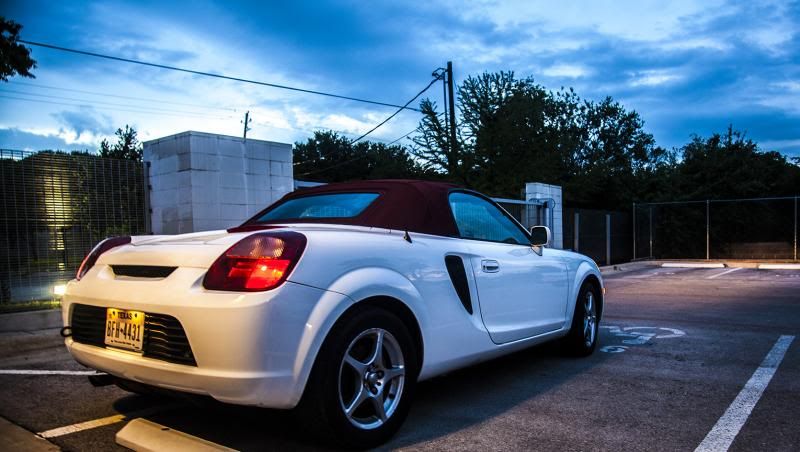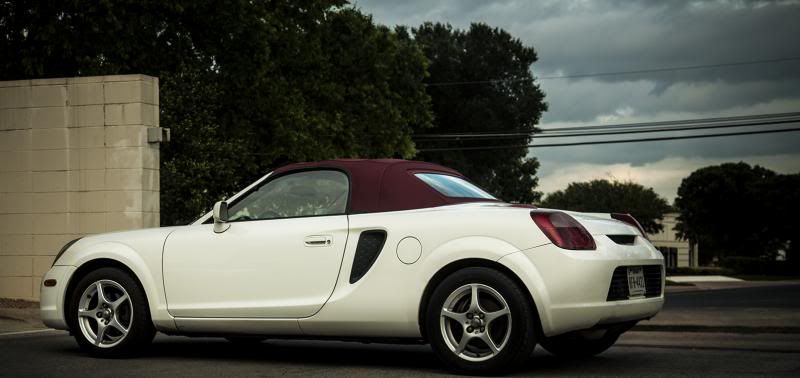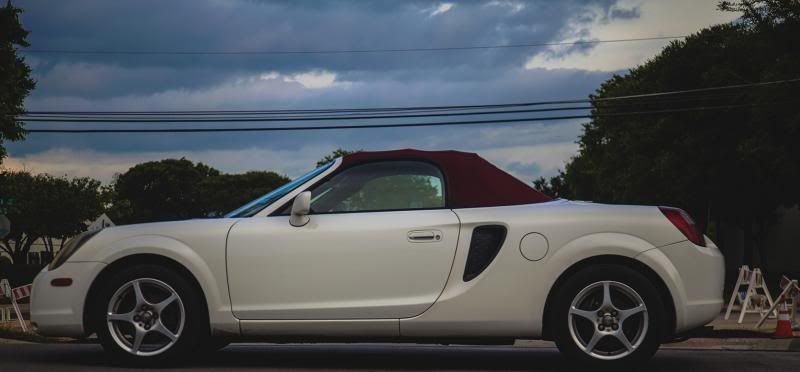 I want to sell it to someone who knows what they're getting. Not out to BS anyone on anything. I wanted to post it here first and get some feedback from you on fair pricing, since you guys are the best. Car's been in TX most of its life, but I had it in CA for a while, and the TX registration is not current, though the plates are. I'm thinking $7500, though prices seem to have changed a lot in the last couple years, so I'm looking for some feedback from you.